Thinking about growing autoflowers without nutrients?
It's true that autoflower cannabis requires far fewer nutrients to grow than photoperiodic weed.
But that doesn't mean it does not need any food at all.
Growing cannabis plants without any fertilizer is a huge challenge, autoflower or not.
Does that mean it is impossible?
Or is it something you could pull off, if you know what you're doing?
Keep reading to learn everything you need to know about growing autoflower weed seeds fertilizer-free. We'll also give you some cultivating tips to improve the quality of your buds come harvest time.
Growing Autoflowers Without Nutrients
Right off the bat, you should know that it is possible to grow autoflowering plants without the use of any nutrients. But it will have an effect on your harvest.
Before we get into that, we need to understand exactly what these plants are and what makes them different.
What Are Autoflower Seeds?
If you've never heard the term, autoflower seeds refer to specific cannabis strains that contain ruderalis genetics.
Breeders incorporated these genes while creating marijuana hybrids to give plants unique cultivating properties. The most noticeable difference with this variety of weed seeds is the ability of autoflowering plants to start flowering without relying on a change in the light schedule.
Regardless of whether you use fertilizer or not, autoflowering plants tend to remain compact in size. They also don't produce as many buds as female photoperiodic plants, resulting in a smaller harvest. That is true of even the highest yielding auto seeds from the best autoflower seed bank you can find.
So, why would anyone choose these marijuana seeds?
The biggest attraction to raising autoflowers at home is their incredibly short time between germination and harvest. Most cannabis strains with ruderalis genes promise yields within 12 weeks. And they allow you to grow throughout the year.
Plus, you can take steps to get bigger yields from autoflowering plants, so that they come close to the yields of photoperiod plants.
The real question, then, is if can you grow these strains without nutrients and expect the resulting buds to still have the same effect and potency. The truth is that you can't.
Disadvantages Of Growing Autoflowers Without Nutrients
It is certainly possible to grow autoflowers without nutrients. But there are two major downsides.
The first issue that crops up when you don't feed your plants any essential minerals is significantly lower yields.
Since autoflower seeds mature so quickly, a lack of fertilizer slows down their progress. Smaller-sized marijuana plants produce fewer budding sites, resulting in disappointing harvests.
The second problem is a less than satisfying cannabis quality.
Balanced fertilizers contain essential minerals for strong, healthy plants, including nitrogen, potassium, and phosphorus. These products also feature crucial micronutrients like calcium and magnesium, which help to fatten up buds during flowering.
Withholding these vital chemicals means that your plant's nugs won't develop properly over time. They end up lacking in size, fragrance, and potency. There's also a chance your cannabis crops could perish before flowering at all.
There is no need to use fertilizer while your marijuana plants are still in the seedling phase. Most experts recommend feeding crops pure water only during the first 2–3 weeks of their life.
It's also unnecessary to feed your cannabis plants fertilizer during the last two weeks of flowering. The process is commonly known as flushing, and it helps improve the taste and smoothness of the smoke. We have an article teaching you how to flush weed plants.
But marijuana plants do need nutrients the rest of the time, in order to grow to their full potential.
Why Nutrients Are Important For Cannabis Plants
All living organisms need some level of nourishment to stay alive. Growing autoflowers without nutrients leaves them susceptible to various health problems and deficiencies.
To understand why your marijuana plants need these essential minerals, it helps to know what each one does. It's possible to split all the supplements into two separate groups known as micro and macronutrients.
Macronutrients are a set of chemicals that your cannabis crops need in relatively large amounts over the course of their lives. Cultivating marijuana without this group of compounds is incredibly difficult.
Micronutrients are just as important. The only difference is that your marijuana plants only need small percentages of these compounds. Remove these minerals from your garden completely, and your crops will start showing signs of weakness.
Two other terms you need to become familiar with are mobile and immobile minerals. Both terms describe the transportation of macro and micro compounds around your crops.
Marijuana plants can move mobile nutrients around to the area that needs that mineral most. Since crops prioritize new growth, it's likely you'll start seeing issues in the older leaves in case of a nutrient deficiency.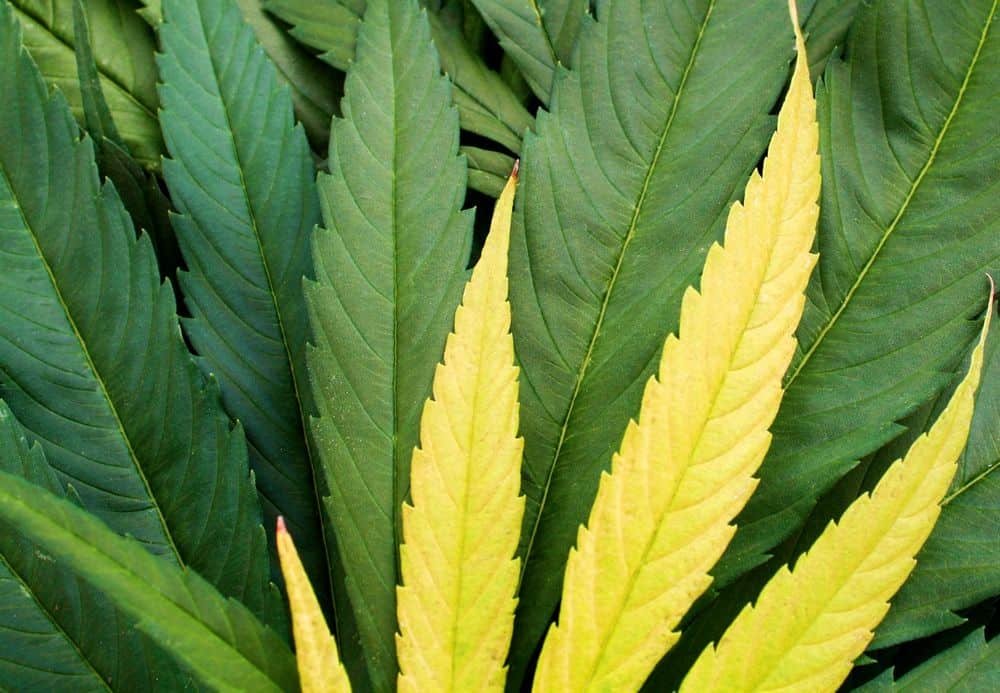 Immobile minerals can't move around and are locked in place once they reach their intended destination. You'll know there's not enough of these compounds when new growth is affected.
So, what are these minerals, and how do your cannabis crops use them? Below is a list of all the essential nutrients marijuana plants need.
Macronutrients From Water And Air
There are three crucial elements cannabis crops need to live. The reason you can still grow autoflowering weed despite not adding any nutrients is that plants obtain these vital compounds through the air and water, as well as through photosynthesis.
Carbon
Cannabis crops absorb this element from the air by opening and closing stomata, depending on their demand. They then convert this macronutrient into energy which they use to grow and convert sunlight into food.
Hydrogen
You must give marijuana plants something to drink. Cannabis crops get this macronutrient from water during photosynthesis. It's then used to transport energy throughout the plant.
Oxygen
This macronutrient comes from the roots absorbing it in the soil and the breaking down of carbon dioxide in leaves. Without oxygen, plants couldn't breathe or use any of the energy they've built up from the sun.
Macronutrients From The Soil
Next on the list of importance for your cannabis plant's health are the three macronutrients it gets from the soil. It is these elements that your plants miss the most when you do not give them any nutrients.
Nitrogen
This element is required more than any other mineral when cultivating cannabis. Microbes first break it down in organic soil before plants can absorb it through their roots.
Marijuana crops use nitrogen in every stage of their life to grow. It's a crucial part of chlorophyll, giving plants the ability to convert sunlight into energy. This macronutrient also helps form amino acids necessary for survival.
Phosphorus
A lack of phosphorus means your plant won't develop its roots. This mineral is incredibly important in other aspects as well. It assists with the movement of energy around cannabis crops.
Phosphorus is responsible for transferring genetics to seeds and resisting harmful pathogens. It's also an important mineral during flowering, helping buds form and fatten up.
If your plants are not getting enough of this mineral, you need to take immediate steps to rectify the situation. Learn how to fix phosphorus deficiency in plants here.
Potassium
Restricting potassium intake leads to very weak plants. This element ensures your weed plant's metabolism works correctly and keeps roots strong.
Potassium helps the stomata under the leaves open and close. Without it, or with insufficient potassium, marijuana plants struggle to hold any water or breathe. Plants will also have trouble activating the enzymes needed to convert energy.
Micronutrients From Your Medium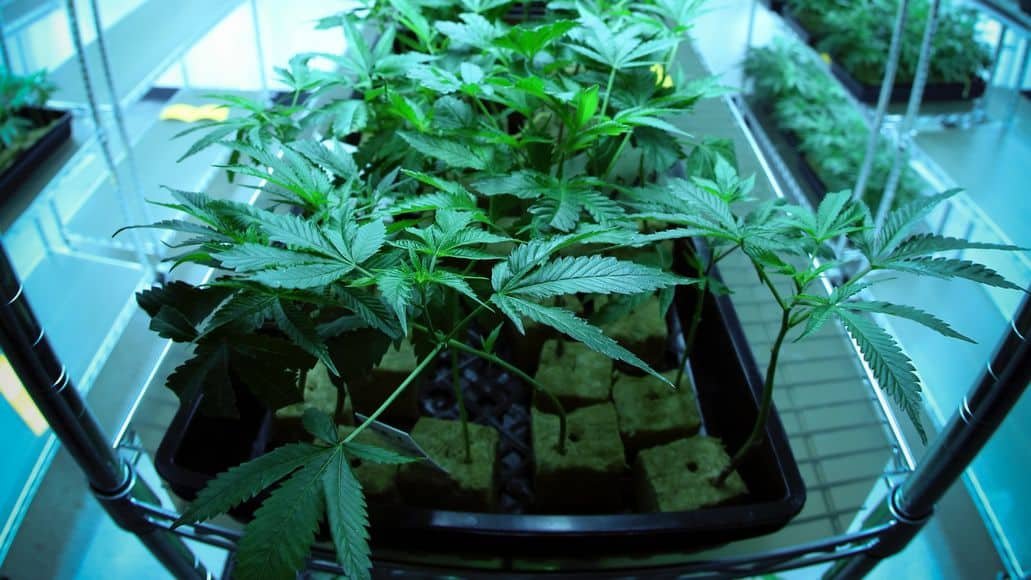 The following nine elements are only required in small amounts, but you'll still notice their absence if you don't use a fertilizer.
Boron
This micronutrient keeps the cell walls in plants structurally sound and strong. Cannabis crops will slowly become weak without boron and not have the strength to support leaves or buds.
Calcium
Marijuana plants use calcium to reinforce and strengthen their branches, stems, and roots. It also plays a key role in sending messages around crops to control hormones.
Copper
Limiting copper can negatively affect a marijuana plant's ability to carry out photosynthesis. It also plays a role in metabolizing proteins, breaking them down into food for crops.
Iron
Like boron and calcium, this mobile micronutrient helps a marijuana plant support its weight. Iron assists in the process of converting energy from the sun into sugars. It's also a large component in the green pigment of plants.
Magnesium
Without magnesium, plants will struggle to undergo photosynthesis. It is essential in forming chlorophyll which traps and stores the energy that becomes food. Magnesium and calcium are usually sold together as cal mag. This is because a cal mag deficiency in veg is one of the most common issue marijuana gardeners have.
Manganese
Even though cannabis crops don't need much of this element, it's required for numerous important functions. It's used to break down nitrogen, helps plants breathe, and is vital in the production of pollen.
Molybdenum
This mobile micronutrient helps marijuana plants break down and process two vital enzymes. A lack of molybdenum can result in plants becoming weak as they struggle to feed themselves.
Sulfur
Cannabis plants use sulfur to construct the cells required in transporting proteins, amino acids, and vitamins. Although plants only need small amounts of this element, they will not produce these crucial enzymes without it.
Zinc
This immobile micronutrient plays a part in the creation of growth hormones and the division of cells. A lack of zinc keeps crops stunted and weak.
Is Your Growing Medium Toxic?
A necessary step for any cannabis cultivator involves regularly checking the pH level of your growing medium.
Marijuana plants like their substrate slightly on the acidic side, so it's best to maintain a pH reading of 6.2 to 6.5. Anything outside this range affects plants' ability to absorb nutrients and is basically the same as not providing any nutrients in the first place.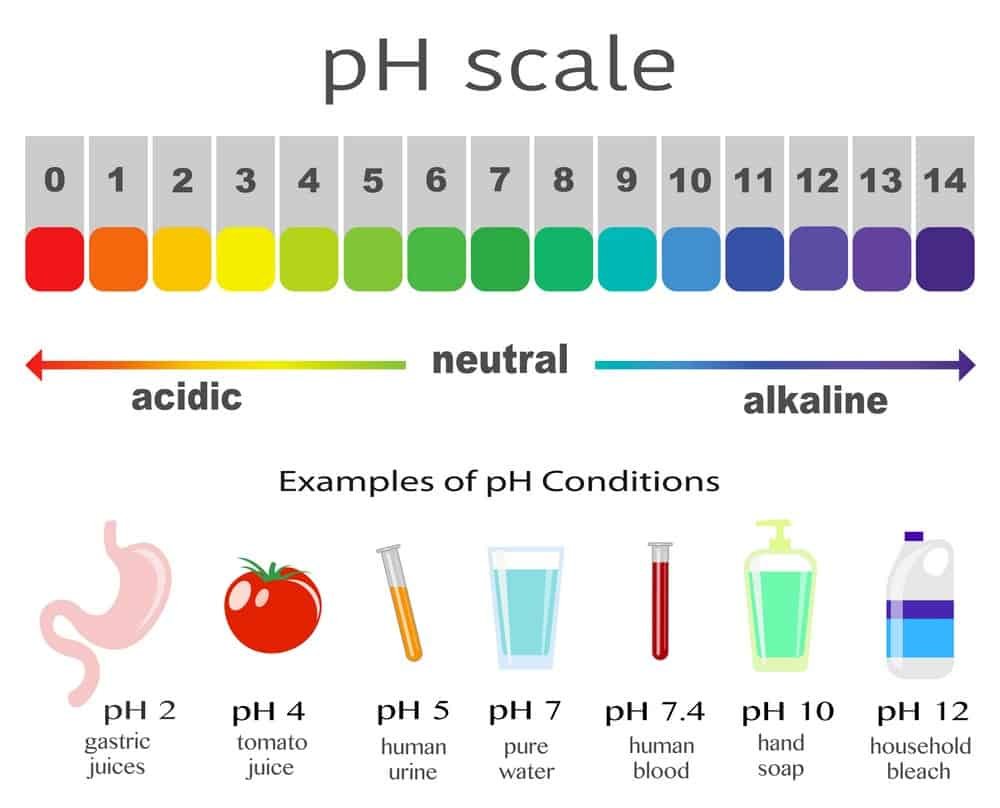 The best way to check the pH of your soil is by using a garden meter. These devices have metal rods that you insert into the substrate, and then they display a reading digitally or on a scale.
If the pH level falls outside the recommended range, the roots will struggle to absorb any nutrients or water.
Cultivators who don't use fertilizer should still apply a pH test kit to test the soil every few weeks. If you decide to use this method, follow these steps to get an accurate reading:
Empty two spoonfuls of your soil into a cup.
Pour double the amount of clean tap water into the container.
Stir everything together until evenly mixed.
Drain the water into another cup and dip one of the paper strips into the liquid.
Remove the strip and compare the color it turns to the provided pH chart.
Tips For Growing Autoflowering Weed Without Fertilizer
There are a few ways to improve the quality of your buds if you're dead set on growing your autoflowering marijuana without nutrients.
The biggest factor you'll need to take into account is your soil type. If the substrate you choose is sterile and has no minerals, you'll need to give your plants supplements.
Otherwise, they'll die.
In order to get large, appetizing buds without the use of fertilizer, you'll need to go one of three routes.
Buy Quality Pre-Made Soil
One of the easiest options is to purchase a pre-mixed bag of potting soil. These products contain enough essential minerals to last the course of your plant's short life.
Make Your Own Mineral-Rich Medium
If you don't mind extra work, you can also create your own medium. A mixture of slow-release compost with either garden soil or coco coir ensures your crops get all their basic needs met.
Go Organic
Finally, consider adding an organic touch by releasing earthworms into the soil. These creatures eat any harmful bacteria near your plants, while depositing vital minerals into the medium to feed the plants.
Growing Autoflowers Without Nutrients: Final Thoughts
Growing autoflowers without nutrients is definitely possible, especially if growing outdoors, but it's far from the ideal setup. And it does not make any sense, if I'm perfectly honest.
Preventing your cannabis crops from feeding on essential minerals can lead to poorly performing plants and low yields. Bud quality and size also diminishes if you don't use any fertilizer.
There are various ways to avoid fertilizers, such as using pre-made soil or mixing your own mineral-rich substrate. In other words, you still provide the nutrients, but they are contained in the soil or medium, instead of you adding them later.
At the end of the day, there is honestly no point in growing marijuana without nutrients. The nutrients supplements do not cost much and it isn't all that much work to add them to the soil or medium
If you're already going to the trouble and the expense of growing marijuana, why would you skimp on this small step and seriously constrain your harvest?
It makes no sense. Just use nutrients.
You're already paying to buy quality weed seeds, a grow tent or grow room, grow lights, fans, and a bunch of other weed growing supplies. So spend a little more and buy nutrients, too. That way you get a much better harvest and all of your expenses pay off!