Most indoor growers prefer autoflower seeds.
They are easier to grow, grow faster, and don't grow as tall.
Those are all good qualities when growing indoors.
On the other hand, they cost more.
That's why you want to make sure you get only top quality auto-flowering seeds, so you don't waste your money and time.
That means buying only from reputable seed banks with a selection of high quality autoflower cannabis seeds.
Keep reading for a rundown of the best autoflower seeds banks online.
We'll start with a comparison table and follow up with brief reviews of each bank. After that, you'll find a buyer's guide to help you get exactly what you need.
Best Autoflower Seed Banks Compared
Description:

Best Feature: 100% Germination Guarantee
Shipping: Free to US, $25 to Aus
Bonus: Free Grow Bible (find it here)

Description:

Best Feature: Seed quality
Shipping: $20 to US/CA and $20-$40 worldwide

Description:

Best Feature: Huge selection
Shipping: $10.99, free over $115, US only

Description:

Best Feature: Huge selection
Shipping: $4.86 to UK, $9.89 to US, up to $15 worldwide

Description:

Best Feature: Many payment methods
Shipping: $20 for US and CA, $30 worldwide, free over $200

Description:

Best Feature: Stock in-demand strains
Shipping: $20, free over $135

Description:

Best Feature: Great strains
Shipping: Free shipping worldwide

Description:

Best Feature: Great variety and knowledgeable staff
Shipping: $10 in US and CA, $30-$60 express worldwide, free over $200

Description:

Best Feature: Many top breeders in one place
Shipping: $20 to US and CA only, free over $200
Best Autoflower Seed Bank: Brief Reviews
Read through the following brief reviews to get an idea why we recommend these seed banks. Then head to the bank's website to check them out for yourself.
We also have more in-depth reviews of some of these seed banks. You'll see links to those below.
I Love Growing Marijuana
Best Online Seed Bank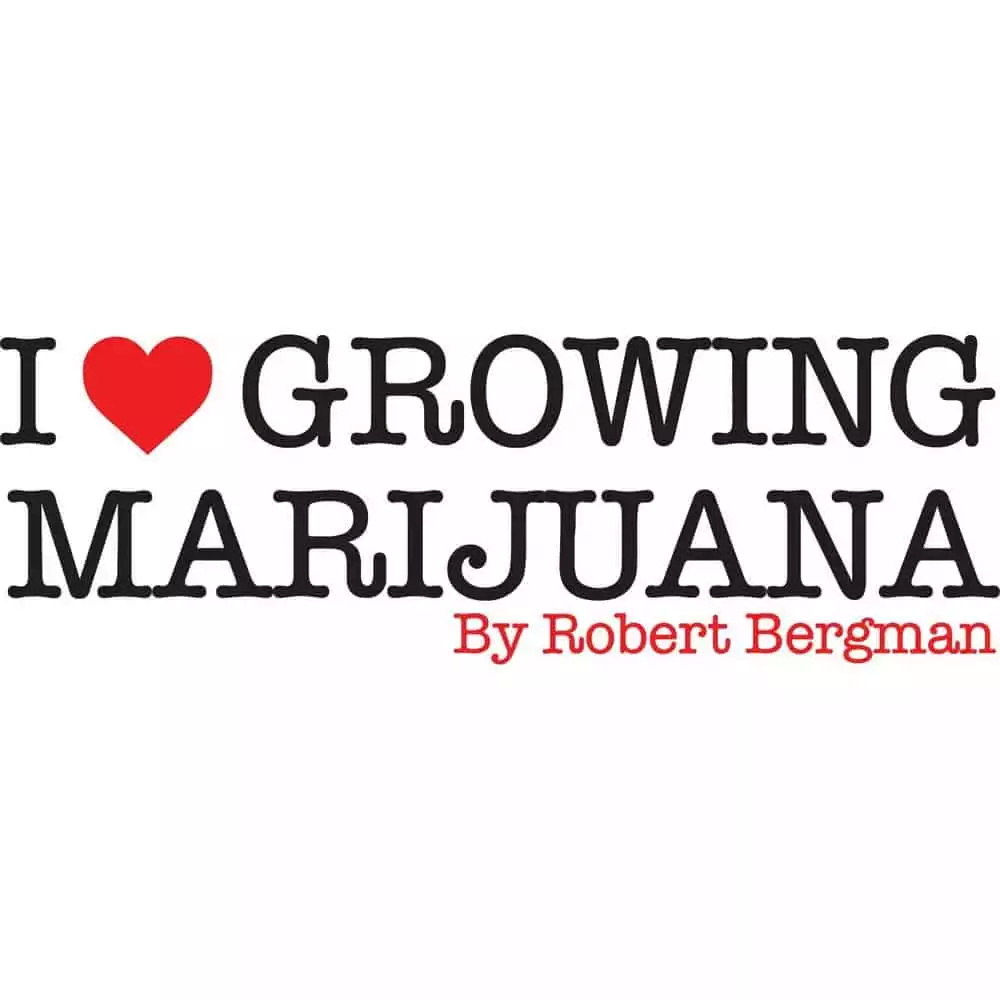 ILGM is the best auto flower seed bank based on the overall satisfaction of customers, quality of product, and helpfulness of staff and community.
This may be because it started as a simple blog where Robert Bergman would share information on his crops and seeds.
This is the foundation of the business, rooted in organic natural growth from a blog to a thriving seed bank.
Robert is the founder of the seed bank and a long-time marijuana grower. This experience as a grower is what set the table for ILGM's success.
Now that marijuana is big business, anyone with some business savvy and a handful of seeds can start a seed bank. However, to succeed and have some longevity, you need to have a vast knowledge of marijuana growing.
Pros
High standards for quality
Discreet packaging for your seeds
Excellent reputation
Great customer service
Germination guarantee
Cons
No shipping outside of the United States
A bit more expensive
Only 80 strains to choose from
Crop King Seeds
Crop King Seeds is one of the most popular seed banks online. It has a solid reputation as a good brand to buy seeds from and is known for good customer service and high-quality seeds. They do accept more payment methods than some other well-known brands too, which is a big plus.
They have been an official business since 2005, but have been selling seeds and acting as a seed bank since 2000. 17 years is a long time to be a business in the cannabis world, which has only become mainstream in the last several years.
Pros
Massive strain selection (over 4K as of this writing)
Good customer service
Fast shipping
Stealth shipping
Cons
No germination guarantees like ILGM (80% germination rate posted on their site)
Their logo looks like a silly joke brand (in my opinion)
More expensive than many other options
Homegrown Cannabis Co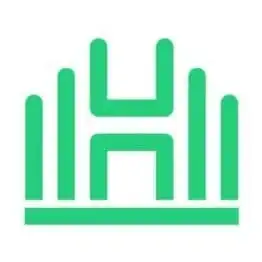 Homegrown Cannabis Co. is a relative newcomer on the scene and has quickly begun to earn a reputation for good seeds, good service, and good prices. However, there is plenty of work to do for the brand to strengthen its name.
It has acquired 2 other seed banks that were poorly managed and needed lots of work. This is a smart business move, but it certainly adds much more work to do in the early stages than just starting a new company with no baggage.
On the flip side, they inherited 2 other businesses' email lists and infrastructure. Overall, I think that the acquisition of the 2 poorly managed brands was a net positive.
As a newer company, there are not as many reviews to see. Most of the reviews on the internet tend to lean toward the positive as this brand starts to shed its baggage and make its own name.
Pros
Over 500 strains are available
Germination guarantee
Great customer service
Cons
Some customers complain that some seeds fail to germinate or appear small and white
Not a long history
Not many reviews out there
Seedsman
Seedsman Seed Bank
Best Feature: Huge selection
Shipping: $4.86 to UK, $9.89 to US, up to $15 worldwide
Shop Now
Our Review
We earn a commission if you make a purchase, at no additional cost to you.
Seedsman is an online seed bank that sells many strains of marijuana seeds. They have made many improvements in the past few years which is good news because they have not always been one of the best.
They used to be known for poor customer service, but they have worked hard to change that reputation. Now they have some of the best customer service in the industry.
They have also increased their inventory of seed strains significantly in the past couple of years. Now they have over 80 strains available.
This is a lot of strains to be sure, although not as many as Crop Kings. But it is telling that 3 of our top 5 high yield autoflowering strains come from Seedsman.
They have frequent promotions and deals which helps them stand out as one of the best when it comes to prices, which is helpful for newbies on a budget.
Pros
International shipping
Most orders get some free seeds included
Great loyalty program
Germination guarantee
Cons
Domestic shipping is slow
The cost of shipping is all over the place (not consistent)
Sonoma Seeds
Sonoma Seeds are based in Canada and sell their seeds globally. There is very little information on their history or details about their company or how it operates on their website.
This is a bit of a problem for me, as I like to know more about the companies I work with. Because there is no information about how they get their seeds or which practices they employ, I am left to assume they are a seed retailer/reseller.
This is just my opinion, but it is based on solid logic. If they grew all their seeds and had their own grow houses, they would brag about that on their site.
They have a good variety of seeds and accept many payment methods (including mailing cash to them in tinfoil). They have good reviews overall, and an impressive website that works well and loads fast.
Pros
Many payments methods
Fast and simple to use website
Good variety
Cons
Very little information about the company
Seems to be a reseller
Not much in the way of customer service
Mary Jane's Garden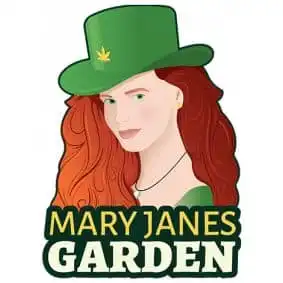 Mary Jane's Garden has been around for a long time and is known for having some great seed strains. They stock only the most popular strains of seeds, which makes sense, because it is easy to waste money as a business on losing products.
They have a spot on their site that shows the top 10 best sellers, which is a smart idea to help newbies decide which seeds to get for the first time. Their prices are good and on par with the other seed banks, but they also ship free seeds with every order.
Pros
They stock the most in-demand strains
Fair prices
Long history
877 number you can call
Worldwide shipping
Cons
Very little publicly available information about the company or sourcing
Antiquated looking website
Beaver Seeds
Another Canada-based company, Beaver Seeds is unique. They are a smaller operation, and only stock a small number of cannabis strains.
At the time of this writing, they only had just over a dozen strains available on their website. However, the strains they carry are some of the most sought-after and well-loved seed strains.
They do not have a germination guarantee, but they have many happy customer reviews with very few reporting dud seeds.
They have a shipping warehouse in the USA to avoid wasting time in customs when they need to ship to the United States. This makes getting your seeds in the USA much faster than some other Canadian seed banks.
Pros
Relatively fast shipping
Great strains
High germination rate
Cons
Small variety
No germination guarantees
SunWest Genetics
Sunwest Genetics Online Seeds Bank
Best Feature: Great variety and knowledgeable staff
Shipping: $10 in US and CA, $30-$60 express worldwide, free over $200
Shop Now
We earn a commission if you make a purchase, at no additional cost to you.
Sunwest Genetics is another Canadian company selling seeds worldwide. As the name suggests, SunWest breeds and cultivates its own products. This is refreshing in a world where it is becoming more common to buy seeds from resellers who pose as breeders.
I prefer to buy from breeders, because they can keep a tight lid on quality control, whereas resellers or distributors have no idea what they are getting. In many cases, growers will sell their B-grade seeds to resellers and distributors and sell their good stuff direct to their end users.
SunWest are true experts in the field of growing high-quality cannabis, and of course, seeds. Because of the expertise acquired from years of experience and experimenting with different strains and growing methods, they can provide a solid product with known origins.
Pros
Very knowledgeable staff
Great variety of strains
Affordable prices
Good knowledge base and helpful articles
Cons
Not the best shipping policies
No mention of free seeds with each order
Rocket Seeds
Rocket Seeds Online Seed Shop
Best Feature: Many top breeders in one place
Shipping: $20 to US and CA only, free over $200
Shop Now
We earn a commission if you make a purchase, at no additional cost to you.
Rocket seeds are a Canadian company that sells cannabis seeds worldwide. They do not cultivate any of their own product. Instead, they are distributors of seeds that they get from other sources.
They have some of the best seed producers on their site which helps make it easier for you to decide which ones to purchase.
Since they don't do the growing, they focus on customer service and shipping. In this way, they are more able to excel in both departments.
Pros
Fast shipping to most of the world
Great customer service
Great selection of top breeders in one place
Cons
Shipping takes longer to the US than US-based seed banks
Marked up prices
International shipping does not work on website at the time of writing
I am not a fan of middlemen type businesses
Autoflower Seed Buying Guide
This guide will help you find the best autoflower seeds for your indoor grow, based on your needs and preferences.
What Are Auto-flowering Seeds?
Auto-flowering seeds are cannabis seeds that flower quickly on their own, with no need to fuss around with the lighting schedule to trigger the flowering stage.
Photoperiod seeds are the normal kind of cannabis seeds that begin to flower when the light schedule changes, to mimic the flowering season in nature. Auto-flowering seeds are the opposite of photoperiod seeds.
Auto-flowering seeds are more desirable, because they need much less time to grow and require less work to get them from seed to flower. The plants are shorter and more compact as well, which makes them well-suited for growing indoors.
In contrast, feminized photoperiod seeds need to grow for a longer period and need more care and more space to grow, because they tend to grow taller and have longer stems.
What Is A Seed Bank?
A seed bank is a place that allows you to purchase cannabis seeds and have them shipped directly to your mailbox.
They make money by either growing the seeds themselves or buying them from growers at a low price and selling them to users for a marked-up price. They differentiate themselves from each other by offering different strains and prices.
Seed banks have been around for decades, but only recently they have stopped needing to operate in the shadows, as marijuana has become legal in Canada and in many US states.
Because cannabis is still technically illegal according to the US federal government, seed banks tend to advocate for sending your payment via cash in an envelope (how old school is that?), or using crypto currency.
How to Choose The Right Cannabis Seeds
The most difficult part of buying autoflower seeds online is knowing which ones to get, among the huge selection. This section will help with that.
Your Eyes Won't Help
Cannabis seeds all look basically the same, with very little to differentiate one seed from another. If you had a bucket of seeds, there would be no way for you to know which one is the best seed to plant.
Since you can't use the appearance of the seeds to decide which one to plant, seed banks are here to make the decision easier.
Choose The Seed Based On The Flower
Modern seed banks display their strains on their websites and many of them will describe the smell, flavor, or effect of the flower when smoked on the site.
This will help you understand what the flower you finally harvest will taste, smell, or feel like when smoked. Knowing what you want the flower to be is just one part of the equation.
Auto Flower Or Photoperiod?
If you want autoflower seeds, you need to make sure the seeds you buy are specified as auto-flower seeds. As explained earlier, not all seeds are auto-flowering.
Photoperiod seeds will take much longer to grow and take more effort and space. Auto-flower seeds are preferred by most indoor growers.
If you don't mind the extra time or space requirement, photoperiod seeds can be a great choice, since they cost less than auto-flower seeds.
Which Strain Or Type Of Cannabis Is Right For Me?
This is relevant to your seed choice, so here is a quick rundown on the 3 main types of cannabis flower.
Sativa
Known for more of a 'heady high', where you stay alert and may have interesting or more creative thoughts, but your body remains busy and awake.
Indica
Indica is lovingly referred to in my house as 'in-da-couch', since it is known to give you more of a body high, where you may become tired or just want to lay on the couch and watch movies all day.
Hybrid
Hybrids, as the name suggests, are a mix of both types of weed. Hybrids have taken over the marketplace.
It is rare to find a full indica or full Sativa these days. Most new strains will tell you which % they are Indica or Sativa. They will also tell you how much THC they have in most cases.
Which To Choose?
If you are a person that prefers a mellow, relaxed body-based high, go for an Indica strain or a hybrid that is weighted heavily toward India.
If you like to be a busybody and want more of a 'get things done' strain, choose a Sativa or hybrid that heavily leans toward Sativa. Pure Sativa is very difficult to find.
What To Look For In A Seed Bank
Choosing the best seed bank for autoflower seeds is also difficult, given how many are out there. Only a few are actually excellent at what they do, however.
Quality
It is easy to buy crappy seeds these days. Since you have to rely on other people's words to know if a certain seed is any good, you must find a seed bank with a long history and plenty of user reviews.
Pro Tip: Reviews on the seed bank's own website are of zero value since they can just make them up themselves. Only read reviews on websites besides the seed banks' site.
Germination Guarantee
One mark of the quality of the seeds you are buying is the germination guarantee. Most reputable seed banks will offer some kind of germination guarantee. You may not need a 100% guarantee, but at least find one that promises that at least 80% of your seeds are guaranteed to sprout.
Breeders Vs Resellers Or Retailers
You will find the best quality seeds from actual breeders. You can figure out if a seed bank grows its own seeds ,if you read the about section of its site, or if you just snoop around on the internet. I prefer to buy from breeders because the quality of the seeds is always going to be easier to rely on.
Price
Price is always important in any purchase decision. However, buying cannabis seeds, I believe it is less important than most other things like stereos or other commodities.
When you are buying cannabis seeds, you will be putting lots of time and effort into growing and harvesting them.
Therefore, if you get the cheapest seeds, you could be spending all your time and effort on something that cannot possibly yield a good result, because the seed is crap to begin with.
My advice is to go for quality over price when buying seeds. I can save money on clippers or other supplies, but seeds are not the place to skimp on money. Buy the best highest quality seeds you can with your money. Don't buy cheap seeds.
Selection
Selection is important, but not as important as quality. Some of the seed banks with the most strains are just retailers with no idea where the seeds come from. Go for quality over selection.
Reputation
This is right up there with quality. Seed banks are easy to create and market, but difficult to do correctly. Look at the company reviews and find the company information and history on their site.
Be wary of any seed banks that do not have many reviews or provide no information about where they get their seeds.
Find a seed bank with a great reputation and stick with them, because there are so many bad seed banks popping up every day!
Best Autoflower Seed Bank: Final Thoughts
All of the seed banks listed above are good, but some are definitely better than others. If they ship to your area, you will be best served with either I Love Growing Marijuana or Crop King Seeds.
Seedsman or Home Grown Cannabis are also top choices. The rest are also good, but we do generally recommend staying away from resellers. That said, some might prefer them, in which case the ones listed above are the top choices.