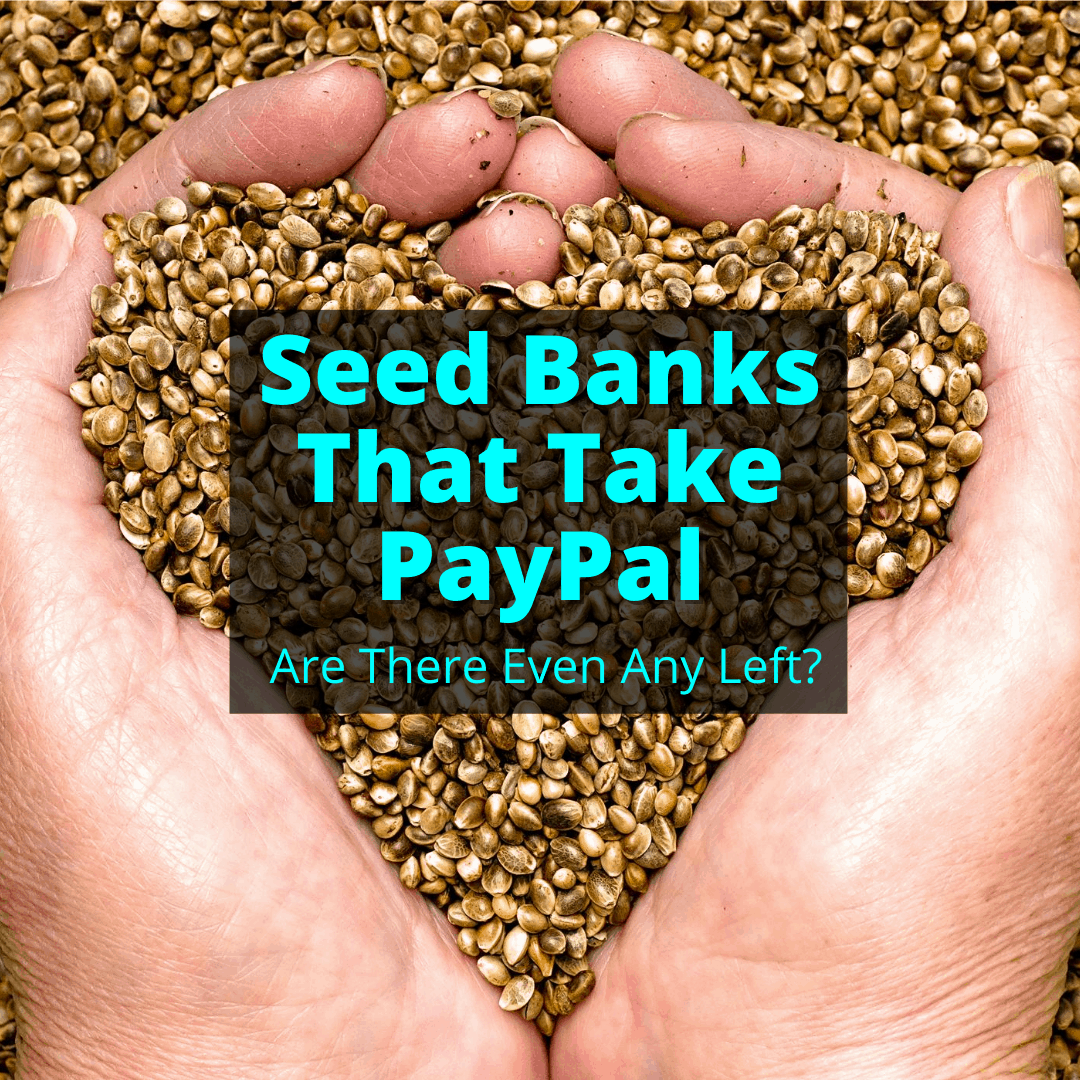 You've probably been searching for a while with no answer.
Are there any seed banks that take PayPal?
Well, I have bad news for you.
Note: The below has changed and MSNL now accepts PayPal.
At the time of writing, virtually no marijuana seed banks accept PayPal, because PayPal's user agreement is fairly vague and their policy enforcement inconsistent.
We'll explain that below.
We'll also cover a way you can still use PayPal indirectly to purchase cannabis seeds online, along with some alternative payment methods that major seed banks offer.
Even if you can't use PayPal, you can still purchase seeds online conveniently and safely.
Why Seed Banks Don't Take PayPal
Anyone using PayPal has to agree to an acceptable use policy. This policy forbids transactions involving controlled substances, steroids, narcotics or drug paraphernalia.
Now, cannabis seeds are not actually a controlled substance. Not technically, anyway. But PayPal can decide if a given transaction violates their policy.
When it comes to seed banks, they generally let them do business. At first.
Eventually, any business taking payments through PayPal will have a dispute filed against them. Even if they do everything right, there are always people out there who use PayPal's dispute system to try to get free stuff. I know this from experience working at an online store.
And when one of those disputes gets filed for a product that falls into a bit of a gray area like cannabis seeds, PayPal takes notice and decides to shut down the accounts involved and to freeze payments. Both the buyer and the seller.
This is the primary reason most seed banks do not take payments.
At some point, PayPal probably noticed they were selling cannabis seeds and shut down their account. Or the merchant knows this will happen eventually and decides to not wait around for PayPal to screw them over.
That thinking makes even more sense when you take PayPal's fees into consideration. As of September 2020, they charge merchants 2.9% + $0.30 per transaction. Those fees add up.
Why Using PayPal To Buy Seeds Is A Bad Idea Anyway
There are still some seed banks that accept PayPal. These are usually newer banks that have no yet had a transaction flagged. Buying from a store that does not yet have a history is always a bit risky.
If you end up getting a bad batch of seeds, or you get nothing at all, your only recourse is to file a complaint with the payment processor. If that processor is PayPal, they may deem your transaction to be a violation of their policy and they could freeze your account.
It's true that you won't be able to get your money back using most other payment methods (like cryptocurrency) either, but if you buy your seeds from a reputable seed bank, this won't be an issue.
And if you don't care as much about anonymity, you can always use a credit card. Reputable seed banks keep your information secure and with a credit card, you are always able to file a dispute and get your money back.
How To Still Use PayPal Without Actually Using It
Even if you can't buy weed seeds directly with PayPal, you can still use it to buy your seeds? How?
You can use your PayPal account to fund a cryptocurrency account. Then you can use the Bitcoin or other currency that you bought using PayPal to buy your cannabis seeds.
Even better, many of the bigger seed banks, like ILGM and Seedsman (see below), even give discounts up to 25% if you pay using Bitcoin.
Reputable Seed Banks
The following are our favorite seed banks. All of them have been around for a long time and have a history of delivering quality marijuana seeds. Most are located in Europe, but they offer fast delivery to the US.
ILGM
ILGM stands for I Love Growing Marijuana. I'll admit, it's not my favorite name for a seed bank, but it is my favorite seed bank overall.
Best Online Seed Bank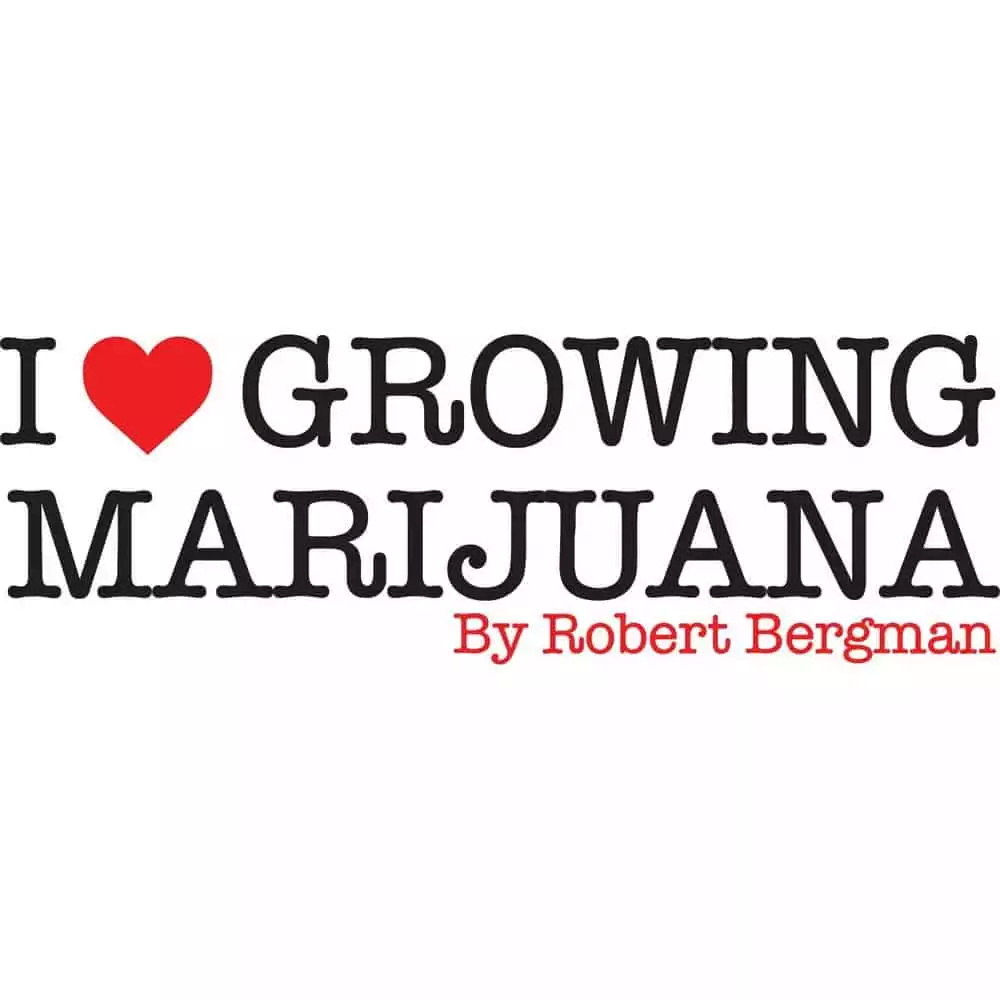 They have a large selection, tons of great deals, relatively fast shipping (they're in Amsterdam). And, most importantly, they have a germination guarantee. If you get a seed that does not germinate, they will replace it.
ILGM does not accept PayPal. They do accept bank transfers, credit cards, bitcoin (but no other crypto) and even cash sent in an envelope, for the ultimate in privacy and anonymity.
They ship for free to any US state and to Australia (shipping to Aus is free for orders over $150) and they ship discreetly, so no one will ever know what you ordered. Their packaging also ensures customs has no idea what is being shipped, but if a package did ever get intercepted, they guarantee delivery, so they would ship you a replacement. Average shipping time is 4 days.
The I Love Growing Marijuana website is well laid-out and easy to use. They provide great info on all their seeds and their products have a ton of customer reviews to help you choose.
They also provide info on every aspect of growing, so if there's anything you're not sure about, you can probably find an answer somewhere on their website. And if not, they also have a fairly active forum where you can get answers to any questions that aren't yet covered on the site. Learn more in our full review.
Crop King Seeds
Crop King Seeds doesn't look like much at first glance, thanks to a poor website design. But it's only cosmetic. The site works well and Crop King is one of the best online seed shops. And they're not only online.
They are headquartered in Vancouver, Canada, but they actually sell their strains at over 100 physical locations across Canada. I don't know of another online seed store that does this.
While the physical stores are all in Canada, Crop King ships worldwide from their online store. Shipping costs are a bit high, with a minimum charge of $20 in the US and Canada and $30 to most other countries (costs can go up to $40). This gets you express shipping with tracking, plus guaranteed delivery. If your seeds do not arrive, they will send you new ones free of charge.
They take payment by credit card or Bitcoin, with Interac e-Transfer as another option in Canada. Shipping is fast, with orders to North America generally taking 2-7 business days, and orders to most other locations arriving within 2 weeks.
They also offer a 80% germination guarantee and will replace your seeds if fewer than 80% of them germinate. You do have to follow the germination guide on their website (the link is in the header). They use the paper towel method, which works well.
The Crop King Seeds website might look a bit low budget, but it has an intuitive layout that is easy to understand and navigate. They provide a lot of info on each strain and they also have plenty of customer reviews. Their pricing is a bit higher than other seed websites, but the quality of their strains makes them a good value anyway. Our complete review has more.
Marijuana Seeds NL
Despite the name, Marijuana Seeds NL is not located in the Netherlands. They are headquartered in the UK. But this makes little difference for American customers.
Marijuana Seeds NL Online Seed Bank
Best Feature: Free seeds with every order
Shipping: £12.95 to £22.50 worldwide (free for large orders)
Bonus: Get 10% off with code gli15-msnl1
Shop Now
Our Review
We earn a commission if you make a purchase, at no additional cost to you.
Their slogan is "Original Seedbank Since '99", so they have been around a long time. They are not the oldest online seed bank, but they are near the top of that list. This means you can be sure they know what they are doing and they are reliable.
You can pay for your seed order using a credit card, Bitcoin (15% discount when paying with this method), wire transfer, or by sending cash through the mail. If you choose to pay by cash, you can use any of the following currencies: British Pounds, Euros, US Dollars, Canadian Dollars, Australian Dollars, New Zealand Dollars or Japanese Yen.
Shipping is free for very large orders, but even smaller orders get a shipping discount. The base shipping prices are £5.95 for standard, £10.95 for Stealth, and £16.95 for Guaranteed Stealth.
Standard gets shipped in a crush proof container inside a normal plain envelope. Stealth means the seeds are hidden discreetly in an unrelated item. Guaranteed Stealth is the same, but delivery is guaranteed. If your seeds are do not arrive within 25 days, they are resent at no extra cost to you. Shipping times are a bit longer than most other seed banks, but usually still arrive in 6 to 12 days.
The website is not as modern-looking as the two listed above, but it is still easy to navigate. It has a great selection, but the prices seem quite a bit higher than other sites at first glance. Actually, they are generally lower.
The smallest amount of seeds you can buy is 10, whereas other sites allow you to buy 3 or 5. This means that the base price you see is higher, since it is for a larger amount of seeds. On top of that, Marijuana Seeds NL gives you free seeds with every order. They always give you at least five, but often more. Read our full review for more.
Seed Banks That Take PayPal: Final Thoughts
While there are some seed banks that still accept PayPal, they are always newer ones that have not yet established a reputation. For that reason, you're generally better off avoiding them, if you want seeds that last a long time.
And by the time they have established a reputation as a reliable provider of marijuana seeds online, chances are their PayPal account will have been closed. Someday perhaps, PayPal will feel comfortable working with seed banks, but until that day comes, you're best off using a different payment method to purchase your cannabis seeds online.