You've finally decided to grow your own weed.
But where do you even start?
Well, choosing the right seeds seems like a logical first step
But before you settle on a strain, you have one big decision to make.
Do you go with autoflowers or photoperiods?
Hold up, what's the difference?
Well, photoperiods are regular weed strains. And what is an autoflowering seed?
That is exactly what we are here to discuss. Keep reading to learn all about autoflowers and and how they differ from their photoperiod kin.
What Is An Auto Flowering Seed?
Autoflowering cannabis strains switch from vegging to flowering automatically, once they reach a certain age. That means there is no need to switch the light cycle.
Autoflowers also reach harvest more quickly than photoperiod strains. With a shorter life cycle, you can harvest more often.
Let's take a closer look at some of the other differences between autoflowering and photoperiod marijuana strains, before going into more detail on autoflowers themselves.
Differences Between Autoflowering And Photoperiod Cannabis Seeds
You've heard of Sativa and Indica, right? Well, there is actually a third cannabis genus that you probably haven't come across – Ruderalis.
Native to parts of northern Europe, Russia, and Siberia, this type of weed has one mind-blowing genetic feature that sets it apart. It has the ability to automatically flower, no matter the amount of light it receives per day.
But, to fully appreciate this, you need to understand how normal cannabis seeds work.
How Photoperiod Seeds Work
There's actually a hint in the name 'photoperiod'. Like the vast majority of flowering plants, traditional cannabis goes through a few distinct stages of growth.
With these genetics, you can control which stage of growth the plant is in by controlling the amount of light the plant receives daily.
The first is the vegetative stage, where the plant just focuses on getting big and strong. This is the stage where the plant puts on most of its size
And as long you provide 18 hours plus of light per day, the crop will continue vegging. This means that cultivators have full control over exactly how big their plants will grow, for indoor gardens anyway.
So, what change do you have to make to force the crop into the flowering stage?
The answer, again, is light. Once you decrease the amount of light the plant receives per day to 12 hours, it will begin to flower.
How about photoperiod strains grown outdoors?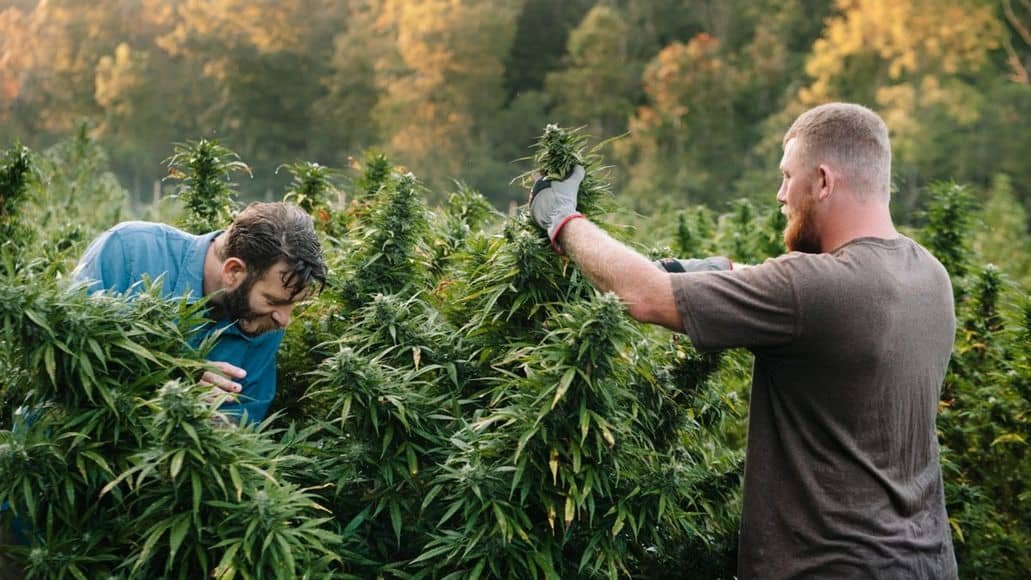 When growing photoperiods outdoors, the timing of the switch between veg and flower is determined by the sun cycle.
Outdoor cultivators plant their crop in late spring, as the days are getting longer. As summer comes to an end and the days start to get shorter, the plants will begin to flower come fall.
Now that we know how photoperiod seeds work, let's see how autoflowers are different.
How Autoflowering Seeds Work
Autoflowering cannabis is relatively new to the game. It has only been around for about 20 years, but these days, all the best seed banks sell autoflowers. As the name suggests, these plants flower automatically, without needing a change in the light cycle to trigger it.
How does this work?
The key difference between autoflowering and photoperiod cannabis is in their genetics. Photoperiods are 100% pure Sativa, Indica, or a mix of the two.
On the other hand, autoflowers contain Ruderalis genetics. This gives them the ability to automatically flower when they reach a certain age, regardless of the light cycle. When autoflowers start flowering depends on a number of factors, like strain and growing environment.
Before we go any further, let's quickly run through the checkered history of autos.
The History Of Autoflowering Cannabis Strains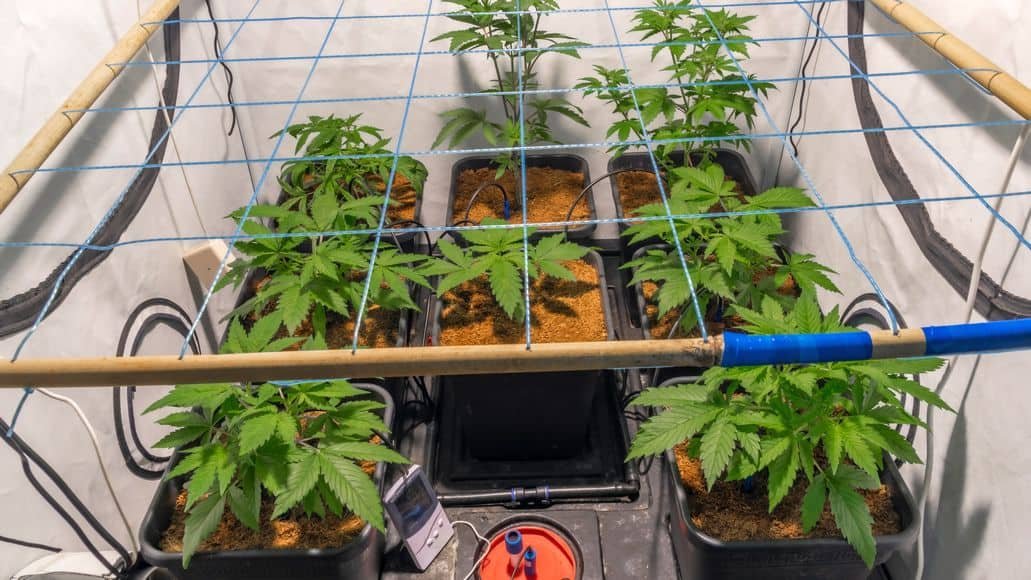 The ruderalis genus was discovered in the early 1900s by Russian botanist D.E. Janichevsky. However, it wasn't until the late 1990s that the first autoflowering strains began to appear on the market.
The first was named Lowryder, created by The Joint Doctor.  However, these early autos were rather lackluster in terms of quality.
They were small, low-yielding, and not very potent. Obviously, that is not exactly what most cannabis smokers are looking for.
Thankfully, things have changed a lot in the last 20 years. Thanks to the hard work and dedication of a handful of autoflower breeders, autos can now hold their own against the best photoperiods on the market.
We have seen a huge boom in autos in the past 5 years, and while there is still a certain level of stigma surrounding them, this is slowly but surely being eroded. There are now many high yielding autoflowering cannabis strains.
Key Advantages Of Autoflowers
Now that we know a little bit more about the history of autos and how they work, let's take a look at some of the key benefits they offer growers.
No Need For A Change In The Light Cycle
As we've already seen, the biggest advantage of autoflowers is that they do not require a change in light cycle to flower.
This means that you can grow them from seed to harvest under a single lighting schedule. This might not seem like a huge advantage, but it really is
It means that you can have plants in multiple growth stages in the same grow room, which is great for home growers looking to grow different strains in the same room. Plus, it makes setting up a perpetual harvest system way easier.
And when you grow autoflowering strains outdoors, you can have several grows per year. Assuming you local climate cooperates, of course.
They Have A Shorter Life Cycle
Another great thing about autoflowers is that they have a shorter life cycle than photoperiods. The vast majority of autos will be ready to harvest in 9 to 12 weeks from seed.
This is a huge advantage for growers who want to harvest multiple times per year, or who live in climates with short growing seasons.
They Are Easier To Grow
Autoflowers are also generally easier to grow than photoperiods. This is because they are typically more resilient and hardy, and less sensitive to things like light burn, nutrient burn, and pH fluctuations.
This makes them great for first-time growers, or for those who want to set up a low-maintenance grow room.
Disadvantages Of Autoflowering Weed Plants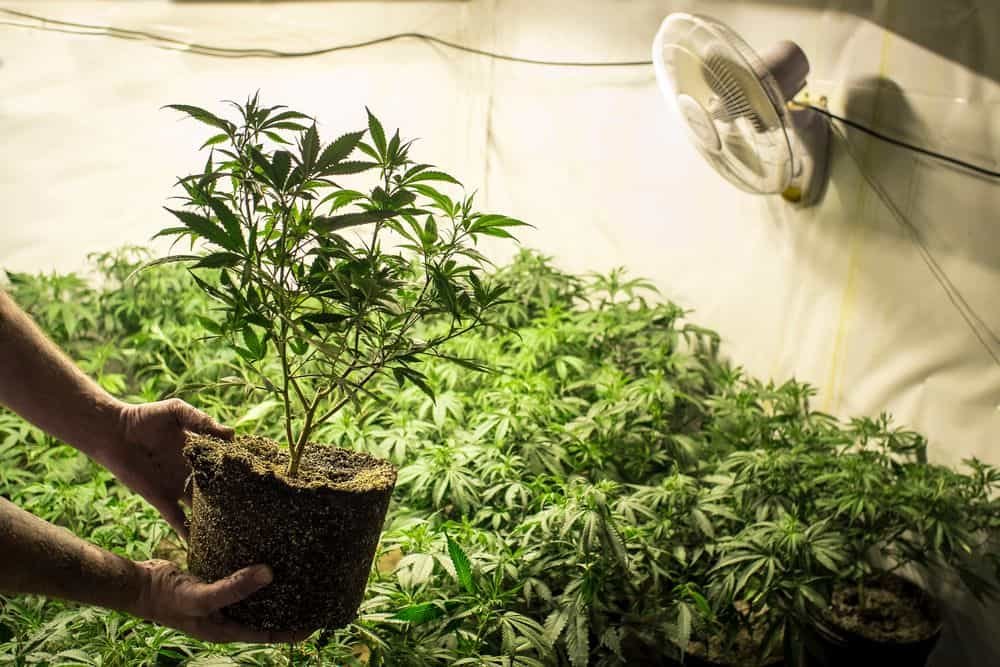 You have to treat autos like the queens they are. As the veg growth period is restricted to just a few weeks, you have to be careful to not overstress autos.
They simply don't have time to bounce back from any growth stunting. That's not to say you can't low-stress train autos, but do so carefully.
If you live in an area where growing weed is legal, but restricted to a small number of plants, then you might want to go for photoperiod strains.
Photos can be forced to stay in vegetative growth for as long as you like, meaning they can grow much bigger than autos.
Other than that, these days autoflowering strains can match photoperiods in all the important aspects. And even outclass them in a few key ways. Autoflower cannabis seeds cost a bit more, but the difference is not huge.
So, what are you waiting for? Go and grab some auto seeds and join the revolution!
What Autoflowering Seeds Are: Final Thoughts
Autoflowering seeds are all the rage these days. But now you know they're not quite as amazing as the hype. Yes, they definitely do have their advantages, but they also have disadvantages.
Are autoflowers the way to go? That depends entirely on you. For many, autoflowers are the better choice. But they are not right for everyone. Now that you know exactly what they are and how they work, you should be able to determine if they are right for you.