Buying cannabis seeds is not always easy.
Most of us don't live near a good seed store, so we need to turn online.
And when it comes to online seed banks, you need to be careful.
Some sell low quality product, some are overpriced and some are outright scams that take your money and never send you anything.
But there are also a few great seed banks that work just like any reputable online store.
They make shopping fun, easy and convenient. They ship quickly. They sell high quality product. And they have great prices.
Those are the seed stores we cover below. Which is best depends on where you live.
Read the rest of this buying guide to find out the best place to buy marijuana seeds online for your location.
Best Place To Buy Cannabis Seeds: Comparison
Description:

Best Feature: 100% Germination Guarantee
Shipping: Free to US, $25 to Aus
Bonus: Free Grow Bible (find it here)




Description:

Best Feature: Seed quality
Shipping: $20 to US/CA and $20-$40 worldwide

Description:

Best Feature: Huge selection
Shipping: $4.86 to UK, $9.89 to US, up to $15 worldwide

Description:

Best Feature: Free seeds with every order
Shipping: £12.95 to £22.50 worldwide (free for large orders)
Bonus: Get 10% off with code gli15-msnl1

Description:

Best Feature: 90% Germination Guarantee
Shipping: $9.95 to US, $30 worldwide
Best Online Seed Banks For Marijuana
These brief reviews will give you a better idea why we recommend each of these online stores for cannabis seeds. We also provide a link to our in-depth reviews of each of these shops.
I Love Growing Marijuana
Best Online Seed Bank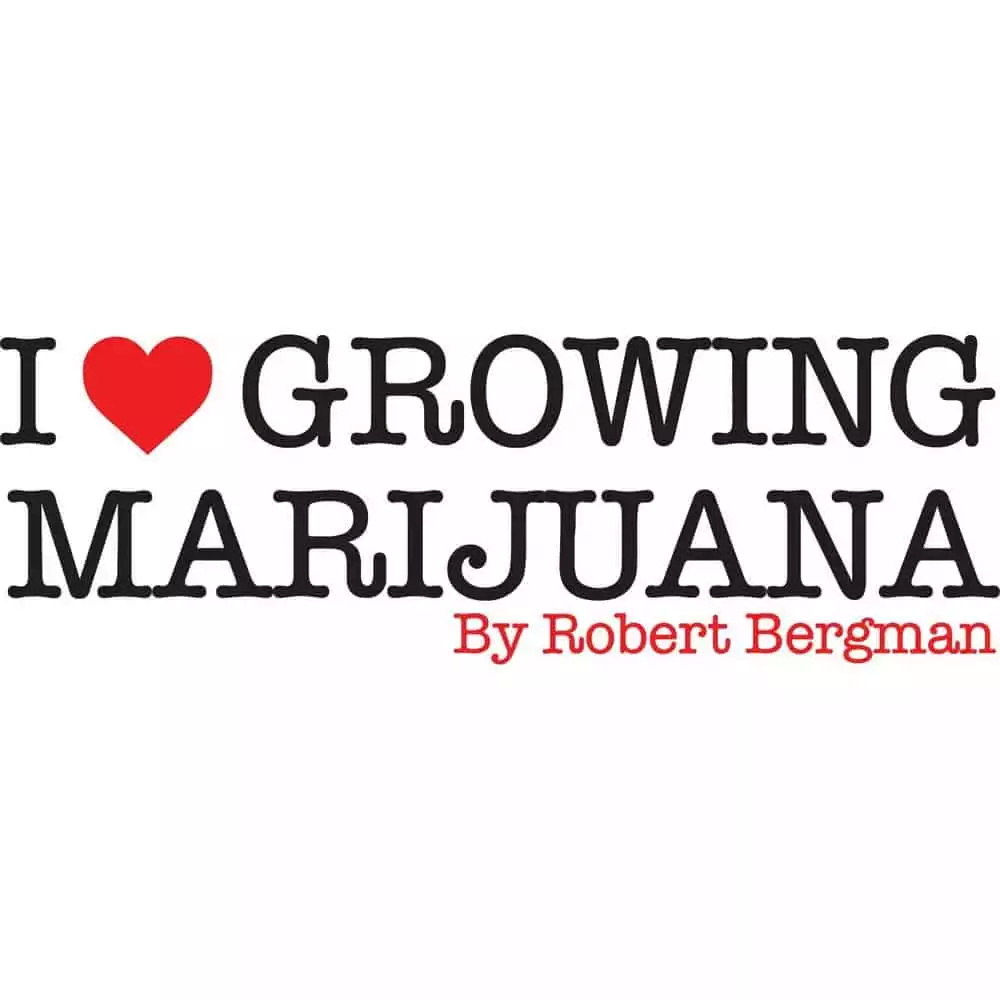 This is our favorite online seed bank, but it has one big problem: most people can't use it. ILGM only ships to the US and to Australia. If you do not live in one of those countries, you'll have to use one of the other options below. Don't worry, they are all quite good too.
But ILGM does stand slightly above the rest, for a number of reasons.
Topping the list of reasons is their 100% germination guarantee. If your seeds do not germinate, they will send you replacements. And to ensure you the best possible chance of success, they have a detailed guide to germinating seeds on their site.
Not only that, they offer hundreds of guides and tips for anyone growing marijuana. Basically, you can find all of the information you need to grow weed successfully on their site. You can also find an active forum where you can get answers to any additional questions you might have.
ILGM even offers a free marijuana growing , which you can get in exchange for your email address. Simply head to this page to find it.
As mentioned, they only ship to 2 countries, but they ship for free to the US ($25 to Australia). And since they have an office in California (they are headquartered in Amsterdam), they ship fast to US locations.
They also ship discreetly, so you can be sure your seeds will arrive undetected. If, for whatever reason, they do not arrive, or they arrive damaged, ILGM has a delivery guarantee. They will replace any shipment that does not arrive.
Their selection is on the smaller side, but all strains are hand selected and high quality. You'll find a ton of info on each one on their website, along with plenty of reviews to give you a better idea of what to expect from each strain.
Speaking of the website, it is well-designed and easy to navigate. The aforementioned growing advice makes it one of the most useful sites online for marijuana growers, in addition to being the best seed bank online.
You have a lot of options when paying for your order too. They accept credit cards, bitcoin, cash (sent by mail), Bill Pay, bank transfer or check. Paying by Bitcoin gets you a 10% discount.
Another nice touch is that they have a loyalty program that gets you some great discounts and freebies. They also tend to run a "buy 10, get 10 free" sale, so you can often get some stellar deals.
Finally, ILGM has easily the best customer service among online seed banks. They are incredibly responsive and helpful. Read our full review of ILGM for more.
Crop King Seeds
This is our favorite online seed bank for anyone not located in the US and Australia. But they do have a fairly limited selection and somewhat higher prices, so you might want to check some of the options below, if this one isn't in your budget or they don't have a strain you like.
The main reason we love Crop King is their high quality seeds. They have a limited selection, because they breed their own strains and focus very much on quality, not quantity.
Their seeds aren't only sold on their website either. Over 100 retail stores across Canada sell Crop King strains, and Crop King themselves have physical retail locations too.
Their headquarters are in Vancouver Canada, so you know shipping to the US and Canada is fast. The reason we prefer ILGM is that they ship for free and that they offer a 100% germination guarantee.
Crop King charges $20 to ship to the US and up to $40 to other parts of the world. They also only offer a 80% germination guarantee. In exchange for the high shipping costs, you get guaranteed delivery (they'll send a new shipment if yours does not arrive), tracking and excellent discreet methods (hiding seeds inside other objects, like flashlights, greeting cards, etc.).
The Crop King website won't be winning any design awards. It looks pretty dated and cheap, due to the color choices and the logo. The usability and functionality is good, though. They also have growing guides and info on their site, but these pale in comparison to the info provided by ILGM.
The product pages also have less strain info, though they still have all the essential information you need as a grower. This includes plenty of customer reviews. Payment methods are quite limited, with only credit/debit cards or Bitcoin accepted (plus Interac in Canada).
Overall, Crop King is a great online seed vendor and we recommend checking out their selection first, if you are outside the US. If they don't have what you want at the price you want, check some of the other options below. They are all quite good, too. For more information, check out our detailed review of Crop King Seeds.
Seedsman
Seedsman Seed Bank
Best Feature: Huge selection
Shipping: $4.86 to UK, $9.89 to US, up to $15 worldwide
Shop Now
Our Review
We earn a commission if you make a purchase, at no additional cost to you.
Note: If you visited this page in the past, you might remember that Seedsman used to rank a bit lower. But they've made big improvements to their main weaknesses, which is wonderful to see. We've left this review as it was, and simply made notes in italics about the improvements.
Seedsman is another great option for anyone living in Europe, or in countries to which most seed banks won't ship. If you're in the US, the shipping times are a bit long for our liking, but you may still want to check them out if you can't find what you need elsewhere (no longer the case: they now ship mush faster).
That's because Seedsman has probably the largest selection of strains online. They carry strains from many different breeders, not only their own breeds. This means you can find almost anything on their site.
Even better, all their seeds are top quality and the prices are usually lower, too. They run a lot of different promotions and always have discounts on something, so it's pretty easy to find a great deal.
They give away free seeds for even fairly small orders and you get more free seeds if you pay with Bitcoin. They also have a loyalty program.
Shipping is discrete and not expensive at all. It costs under $5 in the UK and under $15 everywhere in the world. To the US, you generally pay a little under $10. Shipping times are fast to the UK and Europe, but can be up to 25 days elsewhere. It's generally a lot faster than 25 days though, especially to the US.
You get tracking info, but delivery is not guaranteed, unless you pay extra for that. We strongly recommend this. With guaranteed delivery, they will send a replacement shipment free of charge, if yours does not arrive.
They accept all standard payment methods: credit cards, cash, money order, bank transfer and Bitcoin. Paying with Bitcoin gets you free seeds. They do not accept PayPal.
Their website is excellent. It is well-designed and very easy to use and navigate. They provide a lot of information on every strain and also have a lot of reviews to help you make a decision. What they lack completely is a section with information on growing, or even a germination guide.
Speaking of which, they do not have a real germination guarantee. They say they will resolve any issues if you live in a country where seeds are legal, but they is obviously not a guarantee. However, they are always willing to work with you to rectify any problems.
Their customer service is fairly helpful once you get a hold of them, but doing that is not always an easy task. Even though they have phone lines in multiple countries, actually getting a human on the phone can be difficult (no longer the case: customer service is much improved, though it still lags behind the top two choices above). Email is generally a better option, but it can take up to 48 hours to get a reply.
Overall, Seedsman is a great option, especially if you need a strain you can't find elsewhere. We would generally check the seed banks mentioned above first, then head to Seedsman if you can't find what you need there. For more information, check out our detailed review of Seedsman.
Marijuana Seeds NL
Marijuana Seeds NL Online Seed Bank
Best Feature: Free seeds with every order
Shipping: £12.95 to £22.50 worldwide (free for large orders)
Bonus: Get 10% off with code gli15-msnl1
Shop Now
Our Review
We earn a commission if you make a purchase, at no additional cost to you.
Marijuana Seeds NL is another of our top seed bank picks. Despite the name, it is actually located in the UK, not in the Netherlands. But that doesn't have any major effect on your experience as a customer.
The only real impact is on shipping times. They are shortest to the UK (within 3 days usually) and get to the rest of Europe and the US within 5 days, if you pay extra for the express shipping option. Shipping to the rest of the world takes up to 25 business days, but generally 6 to 12.
The fact that they do ship worldwide makes MSNL the best option for anyone in a country not served by the competition. But if you're in the US, shipping is much cheaper with ILGM. Because it is free.
Unlike ILGM, shipping is not free to the US, or anywhere else with MSNL. Instead, they charge a flat rate to anywhere in the world.
But they have three different shipping options. Stealth is £12.95, guaranteed stealth is £17.95, and express guaranteed is £22.50. The two guaranteed options guarantee delivery, meaning a replacement is sent for free if your package does not arrive.
The express option guarantees delivery within 5 days, but is only available in the US and the UK for orders over £40 of feminized or autoflower seeds.
Pricing is excellent, with a lot of deals to be had at all times. There are usually around 30 strains on sale at any given time. There is also a loyalty program that gets you discounts and you get a minimum of 2 free seeds with every order. Larger orders get more free seeds (up to 7). Larger orders also ship free.
When it comes to selection, you won't find many seed stores that offer a larger variety of strains. And they're all high quality, too. MSNL has been in business since 1999, so that should not be much of a surprise.
Finding the right strain is made as easy as possible. The website might not look amazing, but it is well put together and easy to navigate. It allows you to sort down to very particular characteristics. If you want an indoor autoflower strain, you can get a page that shows only those.
Once you get to the product page for a particular strain, you'll find all of the info you need to decide if it is the one for you. The site provides info on growing each strain and all of its characteristics.
There is even a handy visualization that makes it easy to see all of the effects and physical characteristics at a glance. Each strain also has plenty of customer reviews, which gives you a great idea what to expect from it as a grower.
Marijuana Seeds NL offer a lot of options when it comes to payment. You can use a credit or debit card, ACH deposit (in the US), PayPal, Zelle, CashApp, Venmo, pay with bitcoin, use a wire transfer, pay in cash by mail or use a money order. Paying with Bitcoin or bank transfer gets you a 15% discount that is on top of any other discount you may already be getting.
With a long history in the industry, it is no surprise that MSNL has built a reputation for quality and reliability. The primary drawback for American growers is the shipping cost. Read our full Marijuana Seeds NL review for much more.
Pacific Seed Bank
Pacific Seed Bank
Best Feature: 90% Germination Guarantee
Shipping: $9.95 to US, $30 worldwide
Shop Now
Our Review
We earn a commission if you make a purchase, at no additional cost to you.
The Pacific Seed Bank is decent option, but one that lags behind the top choices. This makes it an ok  alternative in countries not served by other banks, since PSB ships worldwide, while many competitors do not.
One reason, we prefer a bank like ILGM is that they offer free shipping to the US, while PSB charges a flat fee of $9.95. To other locations, they charge $30. They offer discreet shipping, but it's not as discreet as other stores. If you request it, they will go more discreet, but it's still not to the same level as the competition.
Pacific Seed Bank has a good selection of strains and they are generally good quality, too. But it can be a bit hit or miss. They just aren't as reliable as the top banks.
What might also be a drawback to some is that they only offer feminized, autoflower, or CBD strains. If you just want normal marijuana seeds, you'll have to look elsewhere.
In terms of pricing, PSB is on par with competing seed banks, but they do not offer many sales and they don't have a loyalty program either. This means that you generally end up paying a bit more here, especially when compared to a shop that offers free shipping.
The PSB website is simple, but sleek, and very easy to navigate. The menu lets you sort seeds by various criteria like the height of the plants, the growing difficulty, and more. Product pages for each strain contain all the information you need. They also have a good number of customer reviews, which gives you some real world insight.
The site also has a lot of info on growing, though not nearly as much as ILGM. The most important page is the germination guide. Not only does it ensure the best possible germination success, you'll also need to follow it closely if you want to take advantage of PSB's 90% germination guarantee.
That guarantee states that you will get replacement seeds (or a refund if you prefer) for any seeds that do not successfully germinate, if your germination rate is under 90%.
But you do need to follow their germination guide, so that they can be sure it is down to bad seeds and not bad procedure. We have tried emailing them a number of times, with no response. Ever. So if you try to take advantage of the germination guarantee, you might not find it easy.
One area where Pacific Seed Bank is especially lacking is in payment methods. They do not accept cash or credit cards, or even a bank transfer. You can only pay using Bitcoin, Zelle (in the US), Interac eTransfer (in Canada), cashier's check, money order or authorized check. Using any of the last three methods gets you a free 3-pack of seeds.
Our full review of Pacific Seed Bank has much more.
Where To Buy Marijuana Seeds: Final Thoughts
Obviously, there are a lot more online seed banks than the ones listed above. And some of them are even quite good. But we feel the ones listed here the best combination of quality seeds, good prices, well-designed websites, great deals, multiple payment options, excellent shipping options and just all-around value.
You may have noticed that only one of them accept PayPal. Our article on seed banks that take PayPal explains why that is.