Growing cannabis is not cheap.
But it does not have to cost as much as you may think, either.
A basic setup with decent quality components costs far less than most expect.
Of course, you can also spend a small fortune to get your grow set up.
So how much does it cost to grow weed on average?
Keep reading to learn how much you can expect to spend to get a grow set up. We will give you a deep budget estimate and a high end estimate.
We will also provide you with recommendations for a beginning grow. Our recommendations will be on the low end of the price range, but will cost more than the deep budget options. Spending a bit more and avoiding the cheapest Chinese products is well worth it, trust me.
How Much Does It Cost To Grow Weed?
It costs from $235 and $1025 to grow a single weed plant in a 2 by 2 grow tent. That is the cost for a basic grow setup, with deep budget components making up the lower end and higher quality components making up the higher end.
The following table summarizes the various costs you can expect to get your grow set up. We generally recommend a setup toward the lower end of the cost estimates, but not quite at the low end.
As mentioned, paying a bit more and getting something better than the absolute cheapest Chinese products is well worth it. We will give you recommendations below.
| Item | Deep Budget Cost | High-End Cost |
| --- | --- | --- |
| Grow Tent | $80 | $200 |
| Grow Lights | $50 | $400 |
| Ventilation | $20 | $150 |
| Seeds | $15 | $100 |
| Pots | $15 | $50 |
| Growing Medium | $20 | $60 |
| Nutrients | $20 | $50 |
| pH Up/Down | $15 | $15 |
| Total | $235 | $1025 |
After the setup costs, you also have ongoing costs. These will primarily be in the form of your monthly electricity bill. This article will help you figure out the cost of electricity for growing weed.
To fully answer how much it costs to grow weed, you will need to understand all the factors that can have an effect on the overall cost.
To that end, we will now go over the things you will need, in order to understand all of the costs associated with cannabis cultivation, including lighting, ventilation, seeds, growing mediums, pots, and the necessary nutrients.
Cost Of Equipment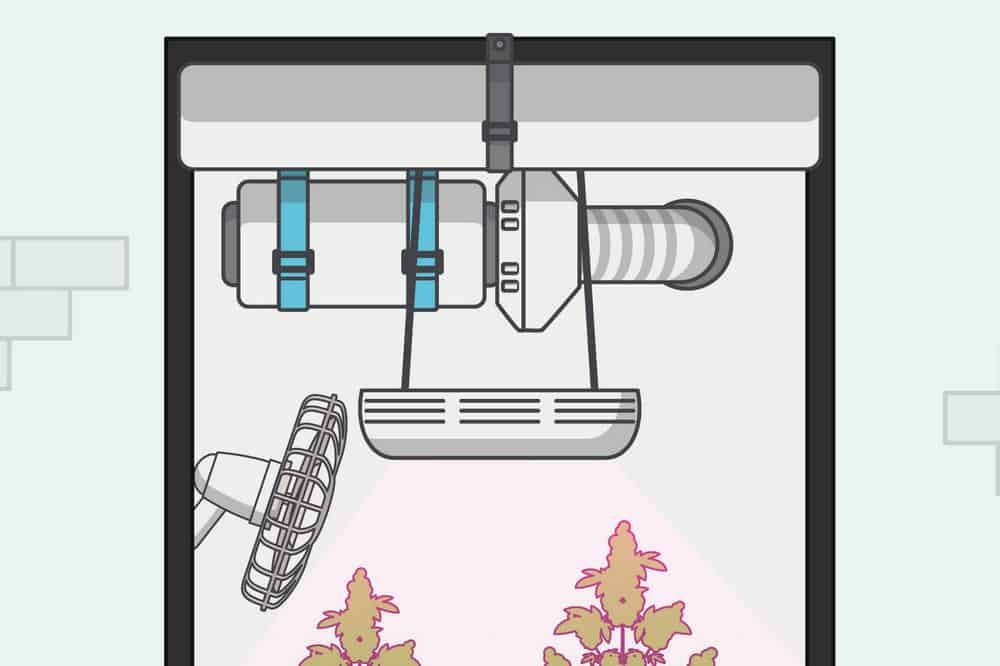 For each piece of equipment you need, we will continue to give you the cost to grow a single marijuana plant in a 2 by 2 foot grow tent. We will also give you an idea of how the costs will grow, if you grow additional plants.
Grow Tent
You do not need a grow tent, but they make things a lot easier. We definitely recommend getting one, for any small grow. But if you have a closet, or even an entire room, available, that works well, too. You just won't be able to seal it off as well.
You can expect to pay around $80 for the cheapest 2 by 2 grow tents and around $200 for a high end grow tent, like Gorilla Grow Tent. We recommend one of the better Chinese brands, like Vivosun. Their 2×2 runs about $90. You can see our review of Vivosun tents here.
Lighting
Lighting is an essential part of your growing setup, and there are different options to choose from. The three most common types of grow lights you can use are fluorescent, HID, or LED.
These days, we recommend LED grow lights for almost everyone. They are far more cost efficient now.
We recommend the Spider Farmer SF1000 (see our review here). It covers a 2×2 area and costs around $150. Spider Farmer is a Chinese brand, but they are the best Chinese brand.
If you go with the cheapest brands (not a good idea), you can get a light for $60. If you do want to go cheap, we recommend at least going with a reputable brand, like Viparspectra (review here). Their P1000 goes for around $100.
For a high end brand like Black dog, you can expect to pay over $400 for a light that covers a 2×2 grow area.
Fluorescent Lights
Fluorescent lights are the cheapest option and they are readily available throughout the world. They are the most popular choice for beginner home growers, but we do not recommend them.
Fluorescent lights work fine to grow a plant or two. They can also flower those plants, if you have powerful enough lights. But the output is not enough to really give you a good yield.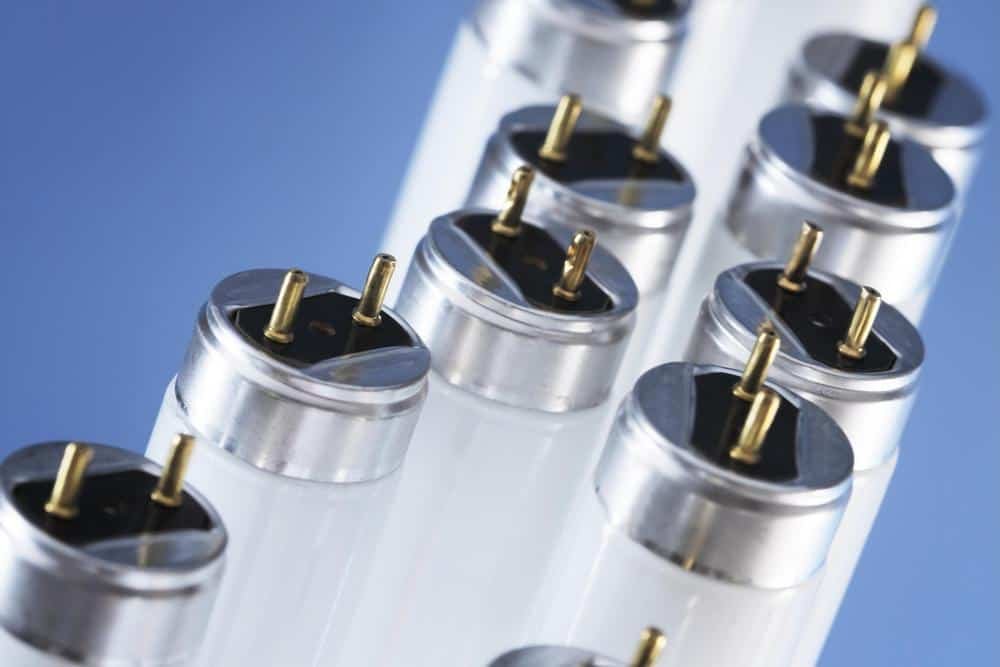 Using more powerful LED lights results in a much larger yield. And the cost of those lights is not much higher anymore. For that reason, we always recommend LED lights now.
They may seem more expensive, but by the time you have enough fluorescent light power to actually flower marijuana plants, you are paying almost the same as you would with LEDs.
Add to that the fact that LED lights last much longer and have a better spectrum, and there is no real advantage to fluorescent lights as grow lights any more.
High-Intensity Discharge Grow Lights
Also known as HIDs, these lights give you a huge output and substantially boost your plant's yield, in comparison to fluorescents. But they cost more upfront and they are expensive to run, especially in the current climate of ever-increasing energy bills.
They consume a lot of energy, and only a fraction of it is used to produce light. The rest is emitted as heat. This means you will need additional ventilation, and often air conditioning, to keep the temperature in check.
For that reason, we never recommend HID grow lights anymore. LED grow lights are far better, in every way. The only HID lights worth considering are CMH (ceramic metal halide), but again, LEDs are simply better now.
LED Grow Lights
A relative newcomer to the cannabis growing world, LED lighting has quickly become a firm favorite among the growing community. These types of light consume less energy, while producing intense light in various spectrums (which can usually be adjusted).
They cost more to begin with (although the difference is much smaller now than it used to be), but they cost less to run and also last much longer. That makes them much more cost effective in the long run. LED lights generally pay for themselves within a year or two.
Ventilation
If you live in a cool climate, you may be able to get by with only minimal ventilation, in the form of an oscillating fan. But more likely, you will need a system to replace the air in your tent on a regular basis.
For this, you will need a fan, some ducting, and probably a filter as well. If you go with just a fan, you are looking at around $20. Maybe even less. For a full kit with the ducting, duct fan and filter, you are looking at $200 on the high end and probably around $100 on the lower end.
This article covers grow tent fans. For a breakdown of everything you might need and how to set it up, read this article on setting up a grow tent.
Seeds
Another factor in determining the overall cost of growing cannabis plants is the seeds that you buy. There are myriad different strains to choose from, and they will vary in their genetics and their overall quality.
As you may have already guessed, the higher the quality of the seeds, the bigger the price tag. On the higher end, you are looking at around $100 for a pack of 5 seeds. On the low end, you can get seeds for as low as $15 for a pack of 5. This article has much more on the cost of weed seeds.
Of course, the more expensive seeds may actually end up saving you money, depending on how successfully you grow them. Plants grown from seeds with better genetics often produce higher yields than their cheaper counterparts, meaning you quite literally get more bang for your buck.
If you are just starting out on your cannabis growing odyssey, you may want to consider starting with mid-priced seeds, while you get to grips with the entire growing process.
Once you are successfully getting a healthy yield of fat buds, you could consider splashing out a bit more on seeds for your next batch.
Pots
We recommend fabric pots. On the lower end, you can get a set of five 5-gallon pots for around $15. We recommend Vivosun pots, which actually cost around that price.
There is no point in getting higher priced ones (around $50 for 5 of them) or lower priced ones (if they even exist). This article can help you find the right size smart pot.
Grow Medium And Nutrition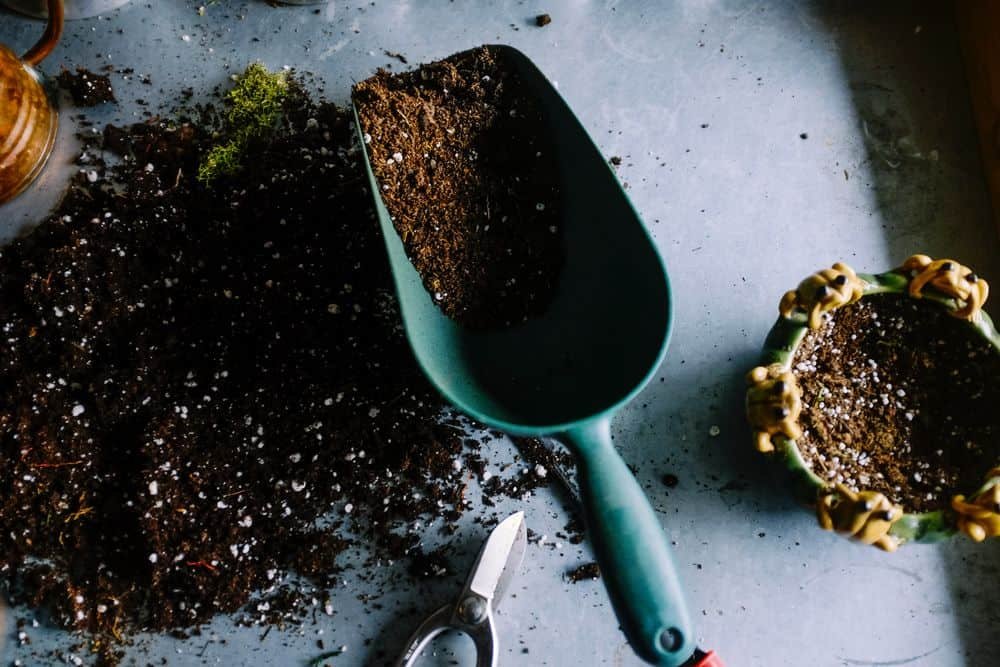 You will also need to invest in a decent grow medium and supplemental nutrients to ensure a healthy crop. If you live in a location suitable for outdoor growing, you are in luck. Your outlay in this department will likely be lower than it would be for indoor growing.
While there may be the perception that cannabis plants are "weeds" and are not fussy about their grow medium, this is not true. Cannabis plants have certain preferences when it comes to their growing conditions and feeding requirements.
It is true that they do not need much to grow, but in order to flourish, they need ideal conditions. The extra expense required to provide the ideal conditions will be money well spent come harvest time.
If you live in an area that has naturally occurring good quality soil and you have the conditions for outdoor growing, you are in luck.
If not, it will definitely be worth investing in good-quality soil if growing outdoors and in a good grow medium if growing indoors. For indoor growing, many growers opt for coco coir, perlite, or vermiculite to provide the best conditions for their plants.
You can get 2 cubic feet of a coco/perlite mix for $20 on the low end and $60 on the high end. We recommend a name brand, like Fox Farm, whose 2 cubic foot bag costs just under $40.
When it comes to feeding your plant, the added expense won't break the bank. And it will have a positive effect on your yield. Different strains of cannabis have slightly different nutritional demands. You should consult the growers' notes that came with your seeds.
Once you know the requirements for your strain, make sure you buy the correct NPK balance for each stage of your plant's growth. Cannabis plants will have different nutritional demands in the flowering stage than they did in the vegetative stage.
As an idea, beginner growers should look to spend something between $20 and $50 for their basic nutrients. We generally recommend Fox Farm nutrients. They have a starter pack of three basic nutrient solutions that sells for around $30 for the 16 ounce bottles.
you should probably get a pH up/down set too. This allows you to regulate the pH of the water, which is important for nutrient uptake. This article has more. You can use natural products to raise or lower the pH, but a premade solution is the easiest. Expect to pay around $15 for this.
Indoor Vs Outdoor Growing
Depending on where you live, it may be possible to grow cannabis plants either indoors or outdoors. Cannabis naturally occurs in tropical and subtropical climates. If you are located in a place with adequate sunlight, you may be able to grow outdoors.
In terms of costs, the main advantage of outdoor growing is that you have a free light source that doesn't require plugging in. This saves you money on the light fixture itself, and on your energy bills.
However, if you live too far from the equator, there's a good chance that you will not have enough sunlight for your plants to grow strong and healthily.
The other downside of growing outdoors is that your plants are at the mercy of the elements, and you have less control over the growing conditions.
When you grow indoors, you are in full control of how much light your plants receive and can use this to trigger the flowering stage whenever you feel your plants are ready. However, this extra control comes with increased energy bills.
Cost To Set Up Marijuana Grow: Final Thoughts
As you can see, there is a large variation in how much it costs to grow weed, depending on whether you go with deep budget equipment, or high-end equipment.
Our recommendations for beginners fall on the lower end of the range, but we strongly suggest staying away from the absolute cheapest brands. Those will only lead to frustration, and often failure and a ruined harvest.
There are some good Chinese brands out there these days that still keep prices low, but that are much more reliable. Those are our recommendations.
If you prefer to buy American products, you will pay more. You will also struggle, since all grow tents seem to be made in China these days. Even the most expensive brands like Gorilla manufacture there.
When it comes to grow lights, there are still some brands that make their lights in the US, though they do use components made overseas. We have an article detailing USA made grow lights.