It's one of the most common questions we get.
Every new grower wants to know how long to leave grow lights one.
As a result, there are answers to this question everywhere.
But there is a problem.
The answers can be vastly different.
That's because it depends on a lot of factors. Your grow might not have the same requirements as another one.
Keep reading to learn all about this issue. We will cover all the main variables and let you know how long to leave the lights on for each type of situation.
How Long To Leave Grow Lights On
The quick answer as to how long to leave your grow lights on for is: it depends. Not what you were looking for, I know. Don't worry, there are better answers below. It's just not possible to summarize it all into one quick answer.
Your cannabis plants will have different needs as they progress through their growing cycle. Plus, different growers have different views on what the ideal light schedule is.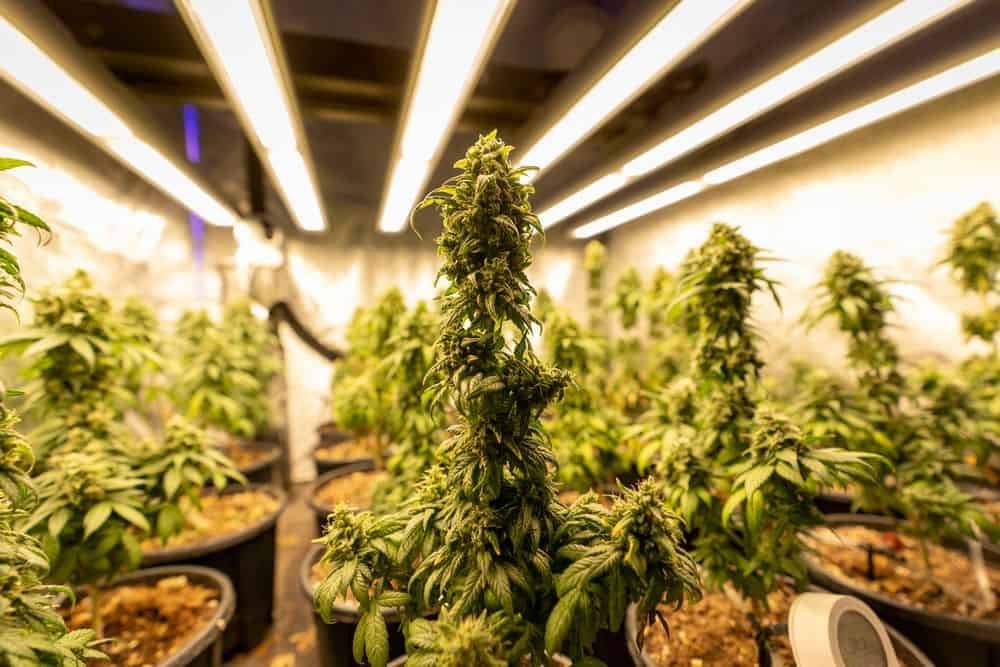 Not only will your plants have different lighting needs in their seedling, vegetative and flowering stages of growth, but needs can also vary from strain to strain. Also, plants grown from photoperiod seeds will have different lighting needs to those grown from autoflowering seeds.
Let's take a look at each major stage of plant growth and discuss the lighting needs for each one. We'll begin from the beginning, with the seedling stage.
How Many Hours During The Seedling Stage?
When they are still seedlings, your cannabis plants will be delicate, but still need illumination to grow optimally. Excess lighting, however, can damage their newly sprouted foliage and lead to a drying out of the soil.
During the seedling stage, it's best to keep the light intensity low to prevent leaf burn, and make sure the bulbs aren't too close to the seedlings. Fluorescent lights or simple LED light bulbs (like T5 LED tubes or standard white LED bulbs, i.e. not a full-on dedicated grow light) work great for seedlings.
Your delicate new seedlings will still need a rest period in the dark, and many growers see the ideal light schedule for seedlings to be 18/6 hours of light/dark each day. This cycle allows them to receive enough light to grow, but also allows a rest period. It should see them grow healthily towards the vegetative stage.
How Long Do You Leave Grow Lights On During The Vegetative Stage?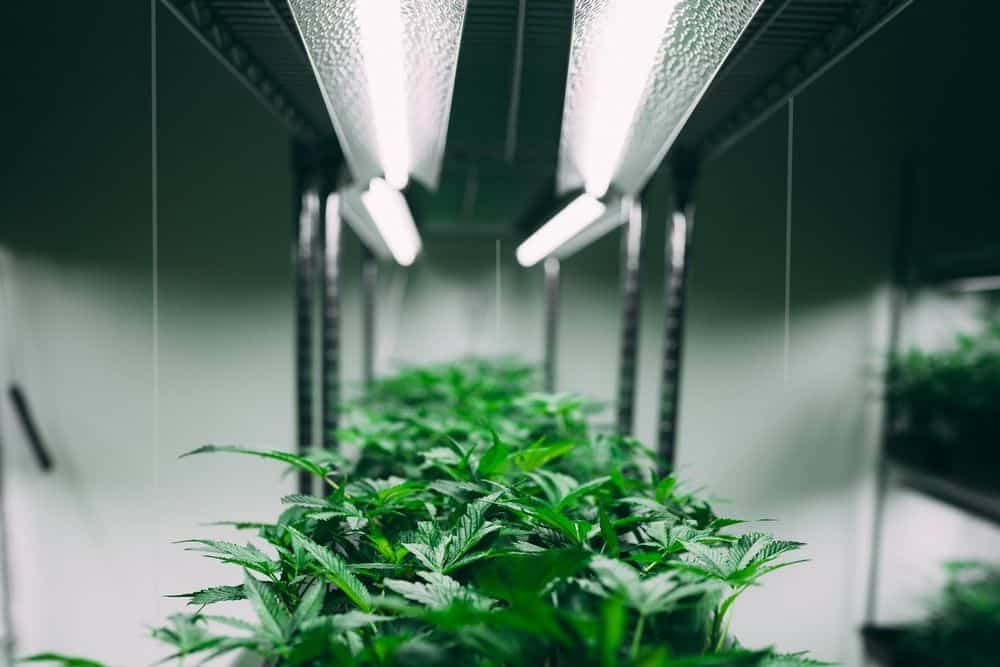 The vegetative stage is one of the most important parts of the life of your cannabis plant. Giving your plants the correct amount of light during this stage ensures they grow healthy stems and more leaves.
Throughout the entire vegetative stage, your plants will only grow stems and leaves. No buds yet. Giving your plants the perfect conditions, including the amount of light they receive, will ensure healthy growth that can support the formation of healthy buds in the flowering stage.
Your cannabis plants can receive as much as 24 hours of light per day while in the vegetative stage, with many indoor growers providing between 18 and 24 hours of light each day (commonly referred to as 18/6 or 24/0 light schedules). This ensures healthy and dense leaf growth before the flowering stage.
How Long To Run Lights During The Flowering Stage?
As your plants grow and near readiness for the flowering stage, it comes time to adjust their lighting. Some growers choose to switch the light spectrum from a blue light to a redder light at this point, but for this article, we will focus on the change in the amount of time to leave your lights on.
If you are growing photoperiod plants, they will not begin the flowering stage until they receive the correct amount of darkness: 12 hours. It is this 12-hour period of darkness, provided in nature by the changing of the seasons, that triggers the flowering stage.
This means you need to switch from your vegging light schedule to a 12/12 light schedule to trigger your plants to begin flowering. You can choose when to do this, but you generally want to wait until your plants have been vegging for at least 60 days. This article helps you figure out when to switch to flowering.
Do Autoflowering Plants Need A Dark Period?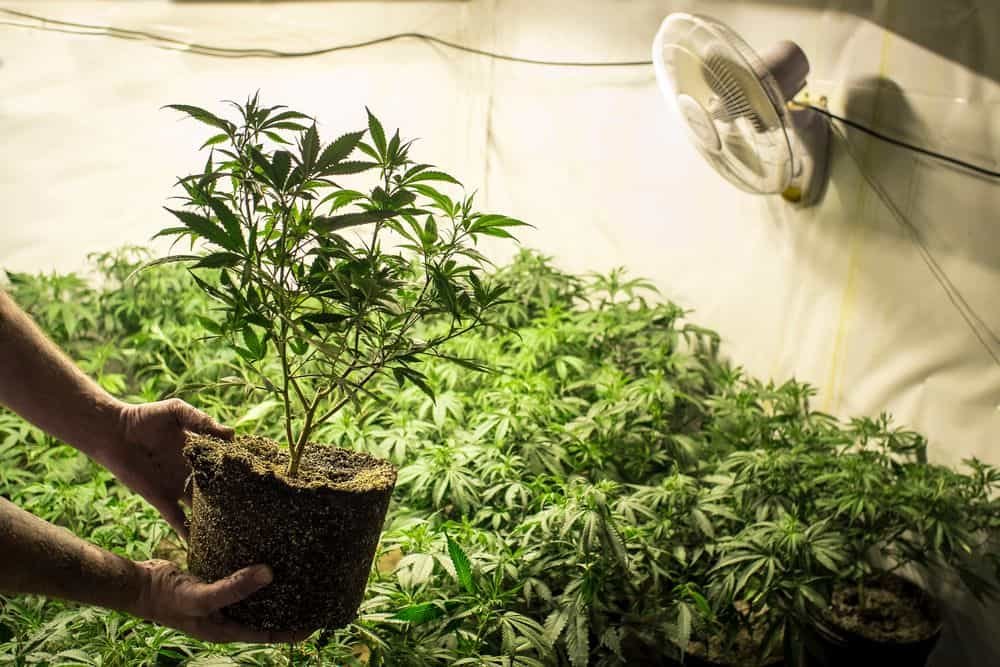 Autoflowering cannabis plants have been genetically manipulated to include the genetics of the Cannabis ruderalis plant, a species of cannabis native to Central and Eastern Europe and Russia.
Cannabis ruderalis contains lower levels of THC than its better known relatives, but its flowering stage is not triggered by the amount of light it receives. Cannabis ruderalis plants start the flowering stage based on their size and maturity.
While you may think that proving 24 hours of light will ensure more growth and bigger yields, autoflowering plants do still need a dark time to rest, just like any other plant.
Growers of autoflowering cannabis plants tend to go with either a 18/6 or a 20/4 light-to-dark cycle during this stage, in a bid to increase yield.
Why Not 24 Hours Of Light For Autoflowers?
With autoflowering cannabis plants not needing 12-hour periods of darkness to trigger the flowering stage, you may think that logically, more light equals more growth, which in turn equals better and bigger buds.
One downside of this approach is that it will increase the overall cost of your grow, due to higher electricity bills each month. But it will also mean that your plants do not have a rest period and are constantly working to absorb and convert light energy.
An 18/6 light schedule is often touted as the best option for your autoflowering plants, because it gives them plenty of light for growth, but also allows enough resting time. And if you think about it, plants do get a dark period in nature, so they have evolved to grow under those conditions.
Do Cannabis Plants Need A Dark Period Before Harvest?
While photoperiod plants need more darkness to enter into the flowering phase, some cannabis growers will deliberately expose their plants to a period of complete darkness just before harvesting the buds.
These dark periods are usually between 24 and 72 hours, with the thought being that leaving the plants in complete darkness will initiate a stress response which encourages the production of resin—the sticky substance that contains the good stuff (cannabinoids and terpenes).
This approach is not universal though, and some doubt its value at all. It may well be that it is beneficial in some circumstances with some strains, and experimentation is key to finding out if it's the right approach for you. Until peer-reviewed scientific evidence appears to support this theory though, it's a matter of preference.
How Long Grow Lights Need To Stay On: Related Questions
Next, we will answer some common questions related to the topic. If you have any additional questions, please feel free to ask them in the comments below.
When should I switch my photoperiod plants to a 12/12 light cycle?
You can gauge the correct time to switch based on the height of your plants, depending on the strain. Cannabis plants will generally double in size during flowering. So, you should look to make the switch to a 12/12 schedule when the plant is about half the final overall height you are looking for (usually dictated by the size of your grow space).
How do you tell if a plant needs more light?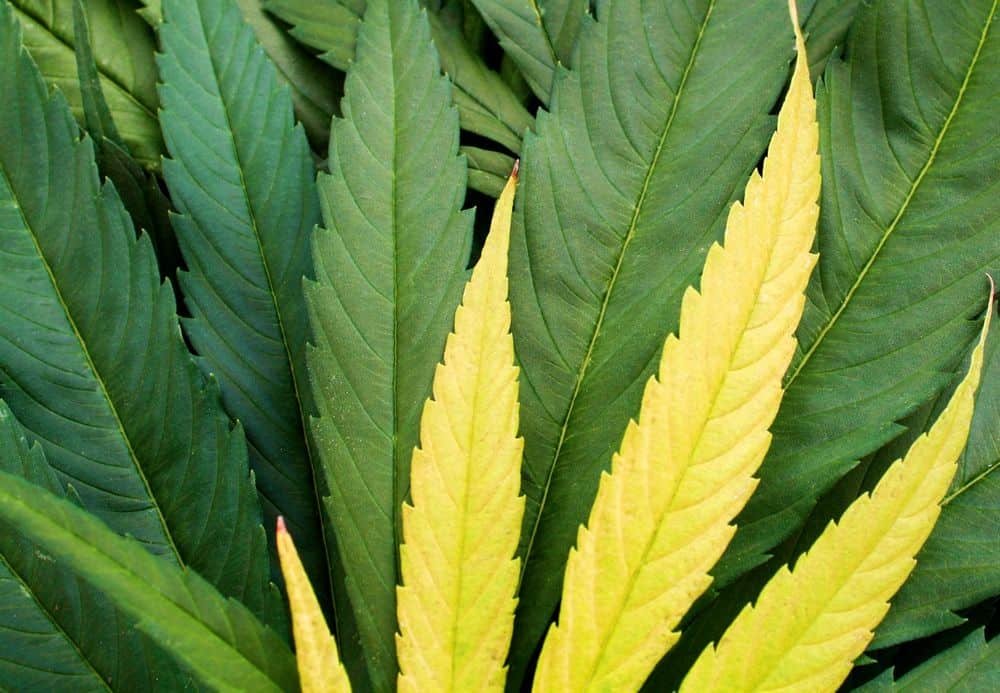 When plants receive insufficient light, they don't produce as much chlorophyll (the green pigment in plants) and the leaves can begin to turn a lighter green to yellow color. Plant stems often also become "leggy," meaning the stems become long and thin and appear to be reaching toward the source of light, with longer gaps between the nodes.
How Long Should I Leave Grow Lights On: Final Thoughts
Figuring out how long to leave grow lights on can be frustrating, due to all the vastly different answers. Hopefully the above breakdown helped you figure out exactly how long you should leave your grow lights on during each stage.
If you're still not sure, go with this. For photoperiod plants, leave the lights on for 18 hours a day during the vegetative stage and switch to a 12 hour schedule when you are ready to switch your plants to flowering.
With autoflowers, just use an 18/6 schedule all the way through the grow. We also have an article on the best time to run grow lights here. It could help too. And if you need a timer, we have this article reviewing the best timers for grow lights.