Do people still use high pressure sodium grow lights, given all the hype around LEDs
Yes. Definitely.
HPS lamps have driven the indoor cannabis cultivation industry for decades. They work and they work very well.
While the top quality LED lights now surpass even the best HPS grow light, many long-time marijuana growers still prefer the traditional lighting system.
And why not? It has been working great for them, so why change things?
If you're a new grower, starting with LEDs might make sense, depending on your preferences. But if you have been successfully growing with HPS, why change now?
Well, I actually completely understand why someone might consider switching.
HPS grow light manufacturers have been racing toward the bottom to compete with the cheap Chinese brands that flood the market.
The result is far higher failure rates and horrific customer service. Only a few really good brands remain and the risk of getting stuck with a bad light is quite high.
That is why I wrote this article. I look at the most popular brands on the market and see which ones are worth buying and which are best avoided. Let's begin.
Best HPS Grow Light Brands
The following brands make the best high pressure sodium grow lights on the market at the moment. We've included a range, from premium to budget, to ensure there is a good option there for anyone, no matter your financial situation.
Gavita
Gavita is the largest specialized horticultural lighting company on earth and they have a reputation as the gold standard when it comes to high pressure sodium lighting systems. Extremely popular in commercial grow rooms, many home growers have been adopting Gavita lamps, too.
They are also responsible for many of the latest innovations in horticultural lighting. For example, they introduced the first double ended HPS bulbs back in 2010 and they also pioneered the 750 watt DE HPS lamp in 2013, to fill the gap between 600w and 1000w.
All their components are a step above the competition and they offer features to make growers' lives easier. Their systems are all integrated, with the ballast attached to the reflector.
The ballasts emit very little heat and no interference. The reflectors are small, but deliver a great light spread. They are simple to unsnap from the ballast, making them easy to replace. Gavita recommends replacing them every 2 years at least. The bulbs offer a great spectrum and more output than competing bulbs, apart from Philips.
Naturally, all this excellence comes at a cost. Gavita systems cost far more than the competition.
Are they worth it?
If you have the money, sure. If you are on a tight budget, I'd go with a cheaper light.
Even if you can afford it, but have to sacrifice something to get it, I'd choose a cheaper light. They may not be as efficient as the Gavita systems and they will have higher failure rates, but at half the cost or less, it is easy enough to buy a backup light just in case and still come out ahead.
Philips
Philips only make bulbs and do not sell any other components, but when it comes to bulbs, they beat everyone. They come in at number one on every single test of bulb output I've ever seen, but they don't generally top "best of" lists, including my own.
Why is that?
Mainly because, while they are excellent lamps, they are not as readily available as other brands and the additional cost is not worth the slight increase in output. If you can find them and afford them, they are a wonderful option. And not just for HPS, but also for metal halide or double ended HPS grow lights.
Eye Hortilux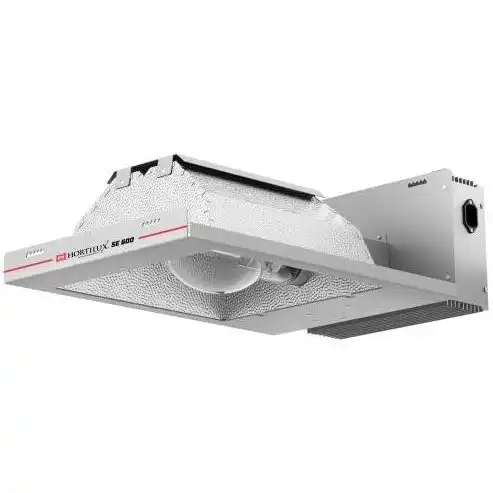 Eye Hortilux also specialize in bulbs. Their HPS lamps top most lists of the best plant light bulbs, including mine. They offer the perfect balance of price and performance. That said, they are still quite expensive and if you are on a budget, I would seriously consider a budget bulb.
In terms of output, the Eye Hortilux bulbs definitely beat cheaper ones, but not by all that much. The main area where they set themselves apart is in longevity.
They deteriorate much slower, so you can effectively do 4 or 5 grows, before this HPS bulb goes bad, as opposed to the one or two grows that a budget bulb will last.
Ushio
Ushio is the final high-quality bulb specialist. They are very similar to Eye Hortilux, but lag just slightly behind in quality. They also cost a bit less. If you want a top quality bulb, but don't have the budget for Hortilux, definitely check out Ushio's selection.
Sun System
Sus System make high quality reflectors and ballasts, but they do not make bulbs. Their fixtures cost more than the budget brands, but far less than Gavita. They also make a number of great air cooled hoods and reflectors.
I find them to be a great value, but in the end, would probably go with one of the budget fixtures, like iPower or Vivosun (see below). They might not be quite as good, but they are close and they cost far less.
iPower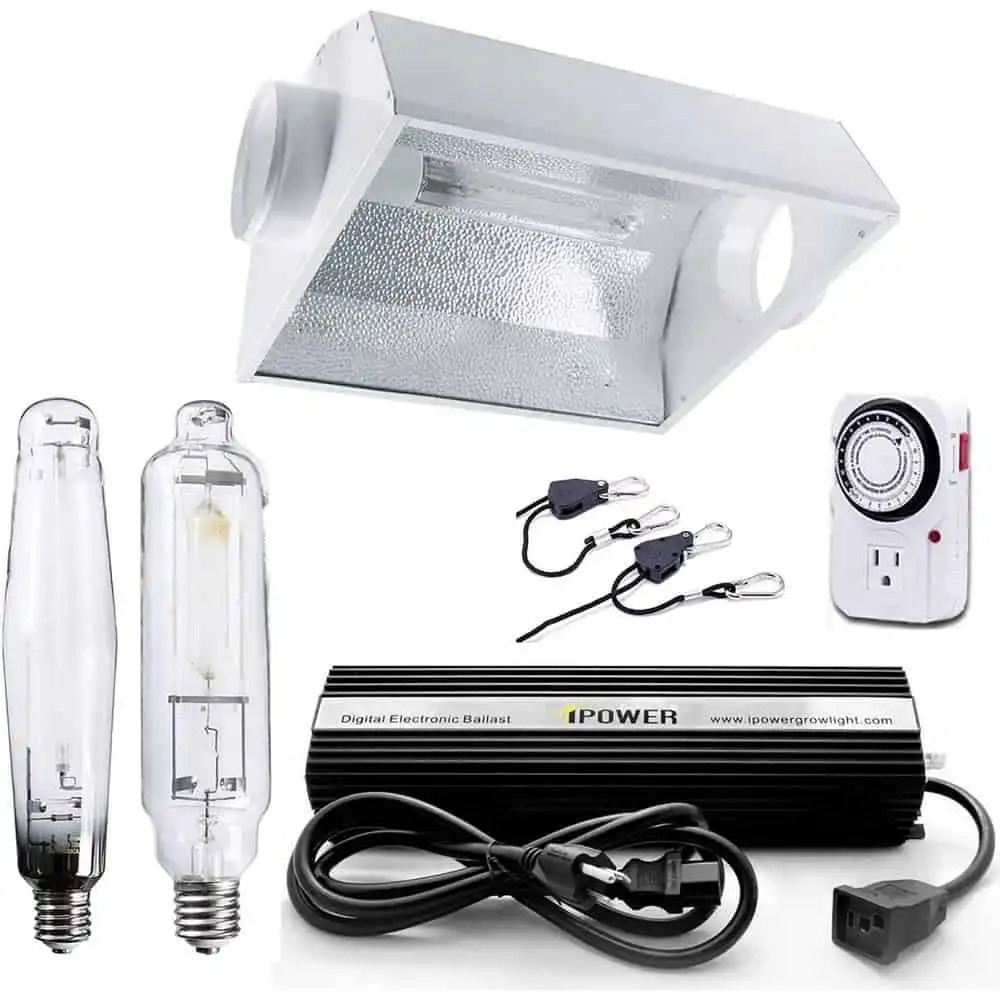 iPower make my favorite budget HPS fixtures and bulbs. They were my top choice for best HPS kit in this article. The reason is the extremely low cost, while still offering good quality fixtures, bulbs and digital ballasts.
The main drawback is the same as any budget brand. They sacrifice quality control and customer service, but iPower still does both far better than most budget brands (and better than many non-budget brands; see Yield Lab below).
Vivosun
Vivosun is extremely similar to iPower. The main difference comes in terms of selection. Vivosun seems to be sold out of products more often and they also don't have quite as large of a selection to begin with. I would look at iPower first, and if they do not have the product(s) you are looking form then check out Vivosun next.
Yield Lab
Yield Lab is an American brand, but they make their lights in China. They used to be a good option, but that has changed.
Nowadays, they have a very high failure rate and their customer service is horrendous. You will wait forever on the phone to talk to somebody and whatever they say they will do (set up an RMA for a return or repair, for example), they will not actually do. You end up having to call back several times before anything happens.
And even when they finally do get a replacement product in the mail for you, chances are high it will be the wrong item or it will be shipped to the wrong address. Seriously, the incompetence is shocking.
They have dropped their prices considerably on Amazon and I get the feeling they decided they had to try to compete with the ultra-cheap Chinese hydroponics brands. In order to be able to slash prices that much, they had to completely cut out quality control and customer service.
Bottom line: avoid this brand. Other brands are cheaper AND they delivery better products and have better service.
High Pressure Sodium Grow Light Wattages
HPS grow lights come in multiple wattages. The main three you will probably be considering are 1000w, 600w and 400w, since they are by far the three most efficient wattages and also the 3 most common for cannabis cultivation.
Let's take a look at these three common wattages and also the slightly less powerful 250w bulb, since it is also quite useful for a beginning weed grower. You can find smaller wattages than that, but I don't feel they are worth the cost at that size.
1000 Watt HPS Grow Light
These are the most powerful lights and probably the most popular as well. The 600w lights are actually more efficient, but these deliver a lot more power and really ensure maximum yields. 1000w lights also give you a large coverage area.
Naturally, there is a drawback. Two in fact.
The first is heat. A 1000w HPS bulb emits insane amounts of heat, so you definitely need to have a good ventilation and cooling system set up to deal with that heat, especially if you live in a hot climate.
The other major drawback is power consumption. 1000 watt bulbs use 1000 watts (be you never would have guessed that) and the ballasts use another 100w or so. That is a lot of power for just one light and if you have many, you can see how your operating costs will skyrocket.
Not to mention the fact that such a high power usage will look suspicious. This is not a problem if you live somewhere where growing is legal, but if you don't, it could be a major issue.
1000w bulbs and ballasts also cost more than lower wattages, thought the difference in price is not high enough that I consider this a drawback.
600 Watt HPS Grow Light
600 watts is the most efficient wattage for high pressure sodium grow light bulbs. This is where you get the most output per wattage. Once you move up to 1000 watts, the increase in output is less than the increase in wattage, making them slightly less efficient.
600w lights are also easier to deal with. They can hang closer without burning plants, so they don't need quite as much vertical space and they emit far less heat. They also, obviously, use less power and cost less to purchase.
Generally, one 600 watt HPS bulb will cover an area of 4 by 4 feet, though the reflector you choose does make a difference.
400 Watt HPS Grow Light
400w high pressure sodium lights are a good choice for a smaller garden, or a space with less room to hang the lights high enough above your plants to avoid burning with more powerful bulbs. These lamps generally cover about 3 by 3 feet of space.
250 Watt HPS Grow Light
Once you get down below 400w, HPS lighting begins to make less and less sense. A 250 watt HPS lamp makes sense for a small 2 by 2 foot garden, but if you have anything larger, I'd use at least 400w bulbs. And even for a 2×2 space, I'd consider going 400. The extra power will only help.
High Pressure Sodium Grow Lights: Final Thoughts
We hope this article has helped you find the right brand for you. IF you are unsure, we generally recommend starting with a budget brand like iPower. Then, once you get the hang of things and a feel for the equipment, you can upgrade to a more premium brand, if you feel that the one you have is lacking somehow.
As for which wattage to get, if you are unsure, I've covered the topic much more in another article. That same article also helps you find the best HPS lights for you, if you are struggling with that. You can find it here.