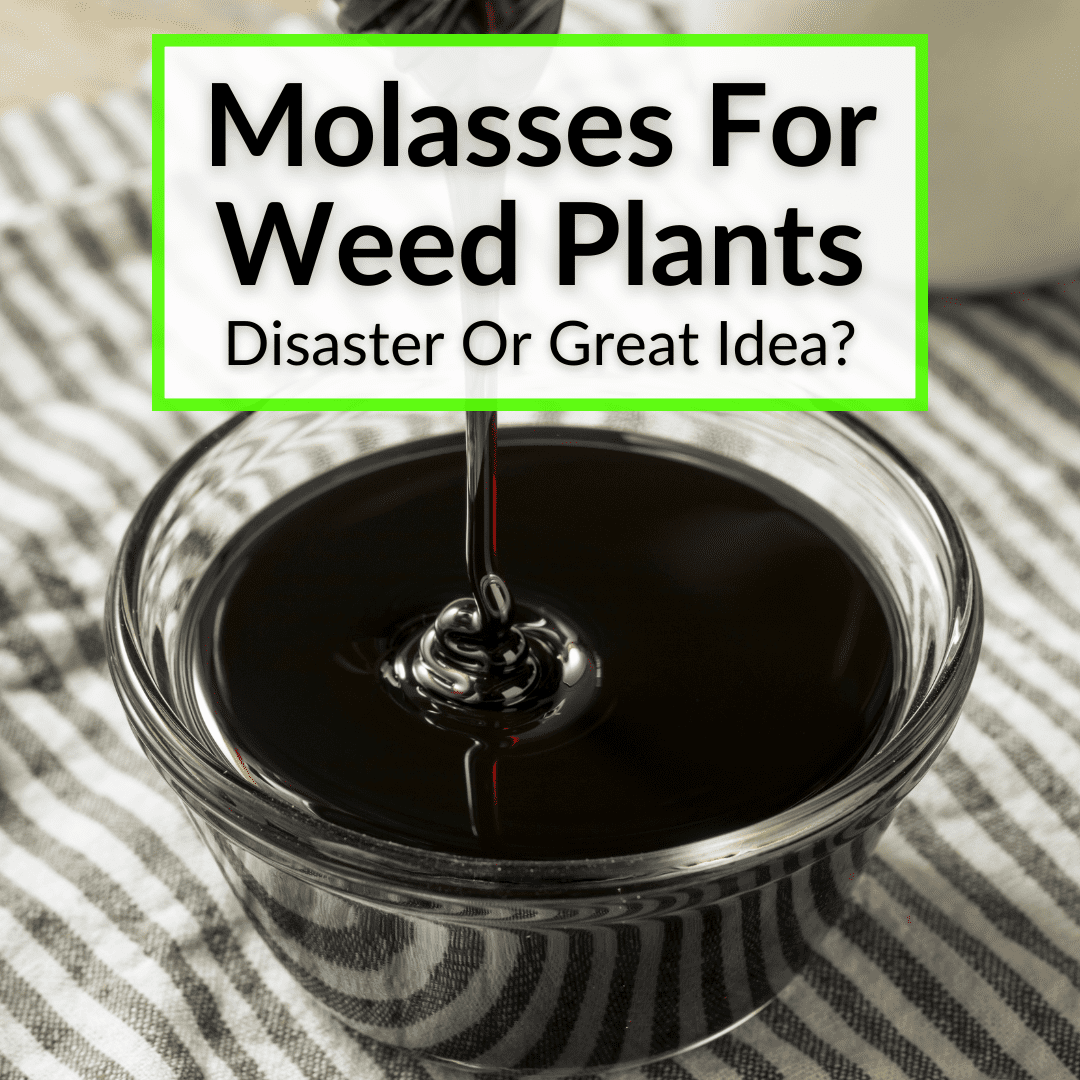 You may have heard or read about the use of molasses for cannabis plants.
Or any other plants for that matter.
A lot of growers swear by it.
But what does molasses actually do for your weed plants?
And are there and side effects or other potential problems?
Adding molasses can help, but it can also harm your plants. It all depends on how you use it and the nutrients you already use.
Keep reading to learn everything you need to know about using molasses for weed plants. We will cover all of the pros and cons, along with the different types of molasses, how to use it, and how much of it to give your plants.
Molasses For Weed Plants
Molasses is a thick, dark syrup that is a byproduct of sugar production. It has a high concentration of carbohydrates and can be a useful addition to a cannabis plant's nutrient regimen.
But it also has some drawbacks. You need to carefully weigh the advantages and disadvantages to determine if adding molasses to your weed plants is the right move.
We will explore the pros and cons of mixing molasses with nutrients for cannabis cultivation below and help you figure out if it is the right choice for your grow operation. We will also explain how to use it (and how much), if you decide you want to give it a try.
Benefits Of Mixing Molasses With Nutrients
When it comes to cannabis cultivation, adding molasses to your nutrient mix can provide several benefits for your weed plants. First, molasses is a rich source of carbohydrates that can help feed the beneficial microbes in your soil. This can lead to healthier, more vigorous plants and can even increase the yield of your harvest.
Another benefit of using molasses is that it can enhance the flavor and aroma of your buds. The carbohydrates in molasses can feed the terpenes in your plants, which are responsible for the unique scents and tastes of different cannabis strains.
Finally, molasses can also improve the quality of your soil by providing organic matter that can improve soil structure and water retention. This can create a healthier environment for your plants to grow in, which can result in fatter buds.
Drawbacks Of Mixing Molasses With Nutrients
While there are benefits to using molasses in your nutrient mix, there are also some potential drawbacks to factor in. One of the main concerns is that molasses can attract pests like ants and flies. The sugar content in molasses can be a food source for these annoying insects.
Another potential issue is that mixing molasses with your nutrients can create an imbalanced nutrient profile. Molasses is high in carbohydrates, but low in other essential nutrients like nitrogen, phosphorus, and potassium.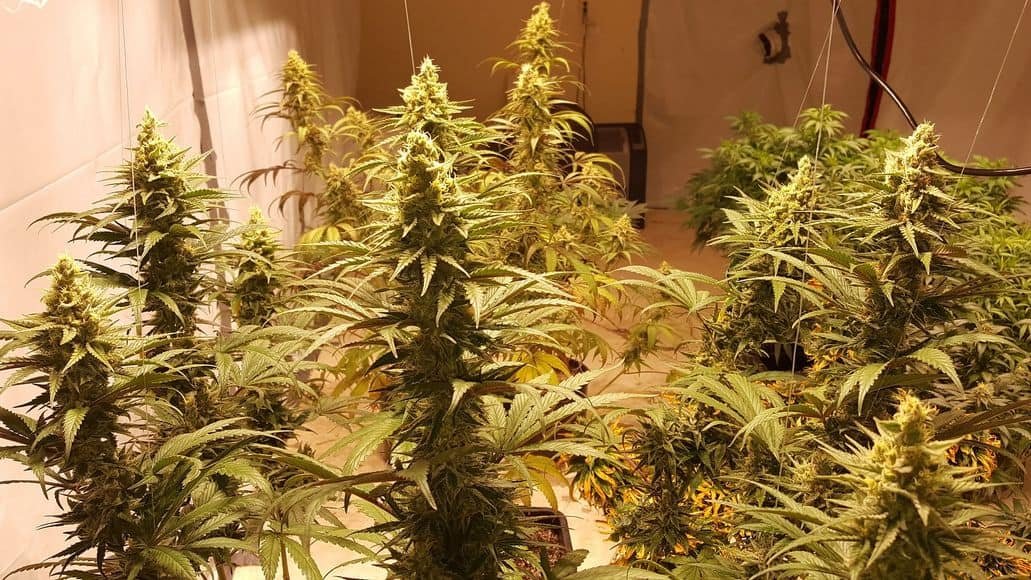 If you're not careful, this can lead to overfeeding your plants with carbohydrates and not providing enough of the other nutrients they need to grow and thrive.
Adding too much molasses to your nutrient mix can also lead to overfeeding of your plants. in general This can cause nutrient burn and other issues that can harm the health of your plants and reduce your overall yield.
Should You Mix Molasses With Nutrients For Cannabis Cultivation?
When deciding whether or not to mix molasses with your nutrients, there are a few factors you should consider. Think about the overall health of your plants and the quality of your soil. If your plants are already healthy and you have rich, fertile soil, adding molasses may not be necessary.
You should also think about the specific strain of cannabis you're growing and the desired flavor and aroma profile. If you're growing a strain that is known for its unique terpene profile, adding molasses may be beneficial in enhancing those flavors and aromas.
If you do decide to use molasses, it's important to use it in moderation and to carefully monitor your plants for signs of overfeeding or nutrient burn. You can also consider using alternative carbohydrate sources like honey or agave nectar.
The decision to use molasses in your nutrient mix should be based on your specific growing conditions and goals for your plants. Be sure to do your research and consult with other experienced growers before making your final decision.
Blackstrap Molasses For Cannabis Or Other Types?
There are a few different types of molasses to choose from, each with its own unique properties and benefits. It is important to choose the right kind of molasses for your pot plants.
Blackstrap molasses is one of the most popular types of molasses used in cannabis cultivation. It is a by-product of the third boiling of sugar syrup and is known for its high concentration of minerals and nutrients like iron, calcium, and magnesium. This makes it a great choice for improving soil quality and providing essential nutrients to your plants.
Light molasses, also known as "Barbados" molasses, is a by-product of the first boiling of sugar syrup. It is lighter in color and has a milder flavor than blackstrap molasses. While it may not have as many nutrients as blackstrap molasses, it can still be a useful source of carbohydrates for your plants.
There is also unsulphured molasses, which is made without the use of sulphur dioxide as a preservative. This makes it a more natural and organic option for cannabis cultivation, but it may not have the same level of nutrients as other types of molasses.
Be sure to look for organic, non-GMO options that are free of any additives or preservatives. You can also experiment with different types of molasses to see which one works best for your specific growing conditions and goals.
How Much Molasses For Cannabis Plants?
You do not need a lot of molasses. Add around 1 tablespoon (15 ml) of molasses to a gallon of water (3.8 liters) to begin with. You can increase the dosage a bit as the grow progresses. Some growers go as high as 4 tablespoons per gallon of water, though I personally would top out at 2, or 3 max.
Use this water to water your plants. Add any nutrients or pH solutions you want to give your plants to the water as well.
Molasses For Marijuana Plants: Additional Questions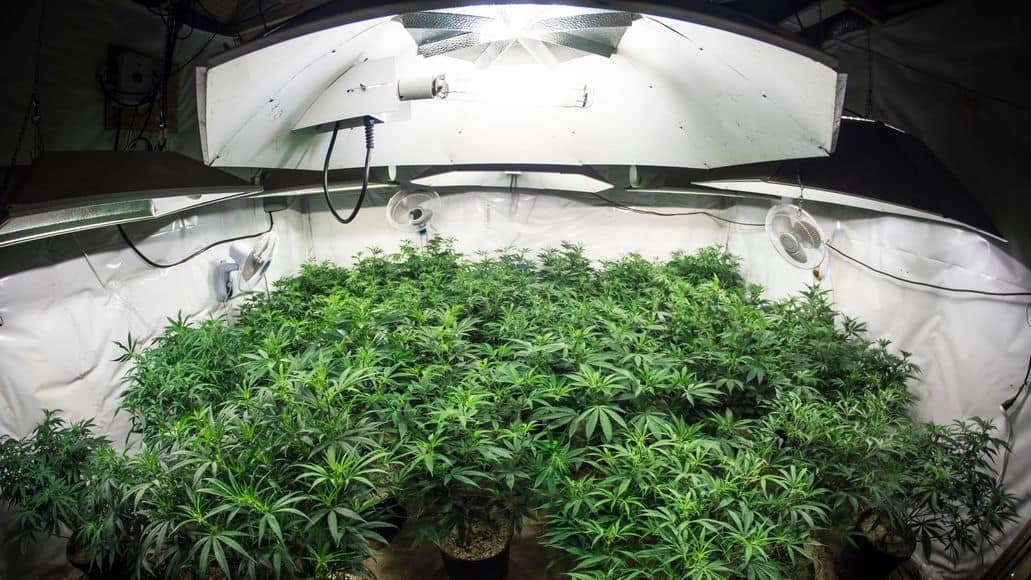 Next, we will answer some common questions related to the use of molasses with your marijuana plant nutrients. If you have any additional questions, please feel free to ask them in the comments below.
How often should I give my cannabis plants molasses?
If you use the dosage and method described above, you just give your plants some molasses during every watering. Most growers begin adding molasses during the flowering stage, since this is when it is most beneficial. But you can give it to your plants during vegging, too.
If you prefer to spray it onto your plants' leave, once every couple of weeks is enough. Mix the solution as above (no nutrients or any other additions if spraying) and put it in a spray bottle. Spray your plants with this solution once every 2 weeks or so.
Does molasses make buds bigger?
Adding sugars to your plant's nutrients will help it produce bigger buds. Plants need salts, nutrients, and sugars regularly. Giving your plants molasses will help them bulk up the buds.
Can you overfeed cannabis plants with molasses?
The risk of overfeeding with molasses is considerably lower than with mineral nutrients, but it is smart to observe your plants for any signs of stress or nutrient burn. This is especially true if you add molasses to an existing feeding regimen, because it can interfere with the way your plants take up the nutrients.
Molasses For Cannabis Plants: Final Thoughts
Molasses can provide your marijuana plants with certain benefits. It can result in larger and higher quality yields. But it can also have the opposite effect. You need to make sure it would work for your grow and that you use it correctly.
Hopefully this article has helped you figure out is molasses is right for your cannabis plants. And if so, you now know how to use it correctly, to get the maximum benefits and reduce the chances of any negative side effects.