You may have read that your plants need UV-B light.
You may have also read that UV-B light will damage your plants.
Why are there such wildly different answers to this simple question: is UVB good for plants?
More importantly, which answer is correct?
It turns out, they are both correct. How is that possible?
And what does it mean for you? Should you use UV-B light for your plants?
Keep reading for all the answers. We will cover everything you need to know about the use of UVB light for plants.
Is UV-B Good For Plants?
UVB is both good and bad for plants. In the right amounts, it can help with plant growth and yield, plus resistance to pests. But it can also damage your plants in multiple ways.
The key, as always, is moderation. In small amounts, UVB, and ultraviolet (UV) light as a whole, plays an important role in plant growth and development. At the same time, it can also act as a potential stressor that could damage your plants.
In general, the benefits are not huge. For that reason, I usually recommend that beginning growers not worry about UV light. Get a few grows under your belt first. Figuring out the basics and getting them right has the biggest impact on yields.
Once you have the basics down, you can start looking at some ways to boost yields more. That includes using UV light, especially UV-B. But before you do that, you need to know what it is exactly, along with the potential benefits and dangers.
We are going to take a closer look at all of that now. After that, we will provide some tips for using UV-B light safely and effectively.
Ultraviolet Light
Ultraviolet light is technically a type of electromagnetic radiation that is emitted by the sun. It makes up part of our natural sunlight.
UV light is divided into three different groupings: long, medium, and short wavelengths, which are known as ultraviolet-A (UV-A), ultraviolet-B (UV-B), and ultraviolet-C (UV-C), respectively. UVA is the least harmful and UVC the most.
Luckily, almost all of the harmful UVB and UVC light is absorbed by our atmosphere. But despite most of the UV-B light being absorbed by the ozone layer, the small amount that gets through still has the potential to affect proteins, lipids, and nucleic acids within your plants, which means it can be a potential stressor.
However, plants have developed a plethora of coping mechanisms to avoid excessive UV absorption and minimize the negative consequences of excessive UV exposure. Naturally occurring ambient UV-B levels can therefore be regarded as beneficial to plants, but when you use grow lights, you may need to pay more attention to the type of UV light you expose your plants to and for how long.
The Ultraviolet Spectrum
As per the recommendations of the International Organization for Standardization (ISO), the electromagnetic spectrum of ultraviolet radiation (UVR) includes wavelengths between 10 and 400 nanometers (nm). And that is further subdivided into a number of ranges.
Light with a wavelength between 100 and 280 nm is categorized as UV-A light; wavelengths between 280 and 315 nm are UV-B light; and wavelengths between 315 and 400 nm make up the UV-C category.
Natural UV-C light is almost completely filtered out by our planet's ozone layer and thus has little effect on plants growing outdoors. But UV-A and UV-B play a bigger role in your plants' development.
UV-A light helps regulate your plants' growth and only has a negative effect when your plants receive a sudden, or larger than normal, exposure.
UV-B light, on the other hand, can have negative effects on living cells, including leading to skin cancer in humans. In fact, we used to see it as wholly negative. New research in recent years, however, suggests UV-B light does have a number of benefits for plants, too.
Benefits Of UV-B Light For Plants
UV-B light has several benefits for your plants. If you are growing cannabis, the benefits can be quite useful.
Increased growth and yield: UV-B light can help to increase plant growth and yield by stimulating photosynthesis and promoting the production of growth hormones.
Improved resistance to pests and diseases: UV-B light can help to improve plant resistance to pests and diseases by increasing the production of defense compounds such as flavonoids, terpenes, and jasmonic acid.
Increased production of resins, flavonoids, and terpenes: UV-B light can increase the production of resins, flavonoids, and terpenes in weed plants. These compounds are responsible for the flavor, aroma, and medicinal properties of marijuana plants, as well as many others.
Thicker cuticles and stronger cell walls: UV-B light can help to thicken the cuticles and strengthen the cell walls of plants. This can make plants more resistant to drought, heat stress, and other environmental stresses.
Faster metabolism: UV-B light can help to speed up the metabolism of plants. This can lead to increased growth and yield, as well as improved resistance to stress.
In addition to these benefits, UV-B light can also help to improve overall plant health and vigor. Studies have shown that plants exposed to UV-B light are more resistant to damage from pests, diseases, and environmental stresses. They are also more productive and have higher quality crops.
That said, it is important to remember that UV-B light can also be harmful to plants, if it is too intense or if the plants are not exposed to it gradually. Therefore, it is important to use UV-B light safely and appropriately.
Dangers Of UV-B Light For Plants
IF your plants get too much UV-B light, iut can cause a lot of damage. That is why you need to be careful,  if you decide to add UVB to your light mix. The tips in the next section below will help. First, let's look at some of the potential dangers of UVB light for plants.
Leaf bleaching: UV-B light can bleach the leaves of plants, making them appear yellow or white. This is due to damage to the chlorophyll molecules in the leaves.
DNA damage: UV-B light can damage the DNA of plants. This can lead to mutations and other genetic problems.
Reduced photosynthesis: UV-B light can reduce photosynthesis by damaging the photosynthetic apparatus of plants.
Increased susceptibility to heat stress: UV-B light can make plants more susceptible to heat stress. This is because UV-B light can damage the cell membranes of plants, making them less able to withstand heat damage.
Be aware that the risk of UV-B light for your plants depends on a number of factors, including the intensity of the UV-B light, the duration of exposure, and the species/strain of plant.
UV-B light can be beneficial for plants, when you use it safely and appropriately. However, it is important to be aware of the risks of UV-B light so that you can use it in a way that minimizes the risk of damage to your plants.
Tips For Using A UV-B Grow Light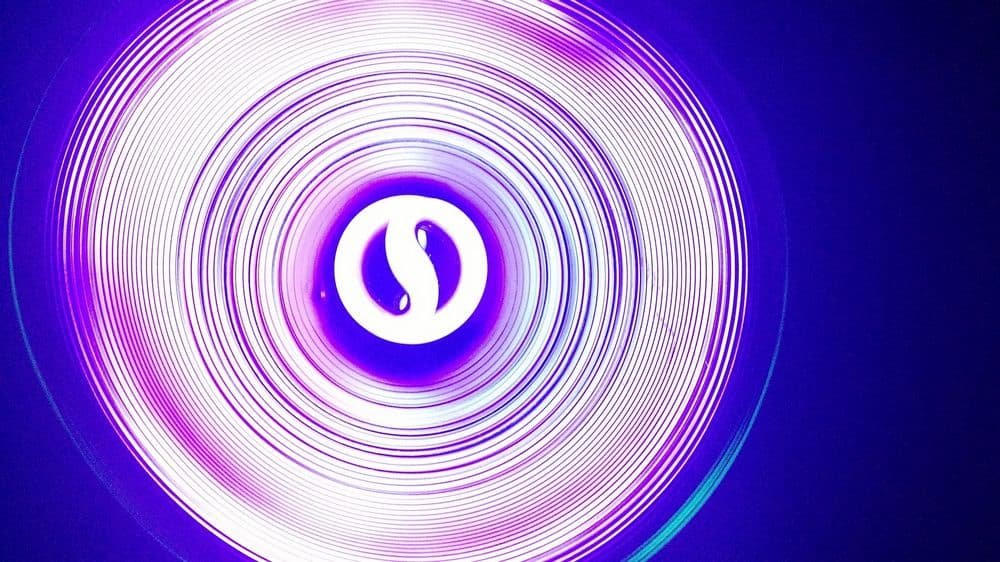 The key to using UV-B light effectively for your cannabis grow (or other plants) is to make sure you don't expose your plants to too much of this radiation. Follow these tips.
Use A UV-B Light Specifically Designed For Plants
These lights are designed to emit the correct wavelength and intensity of UV-B light for plant growth and development. Avoid using UV-B lights that are designed for other purposes, such as tanning or disinfecting. Those will stress your plants
Place The UV-B Light At A Safe Distance From The Plants
The ideal distance will vary depending on the type of UV-B light that you are using, but a good rule of thumb is to start with a distance of 12 inches (30 cm) and adjust it as needed. These types of grow lights can also damage furniture, so you'll want to keep them a safe distance from anything valuable, too.
Start Low And Gradually Increase The Exposure Over Time
This will help to prevent the plants from being stressed or damaged. A good starting point is to expose the plants to UV-B light for 15 minutes per day and increase the exposure by 15 minutes each day until the plants are receiving 2 hours of UV-B light per day.
Monitor The Plants Closely For Signs Of Stress
If you notice any signs of stress, such as leaf bleaching, reduced growth, or wilting, reduce the amount of UV-B light that the plants are exposed to and continue to keep an eye on them.
Do Plants Need UVB?
No, plants do not need UVB light for survival. They will grow just fine without it and I generally recommend beginning growers not worry about UV light at all. But it does provide some benefits, so once you have a few grows under your belt, it may make sense to add some UVA and UVB light.
Does UVB Help Plants Grow?
Yes, UVB light can help plants grow. It triggers the process of photomorphogenesis, which stimulates plant growth by increasing the production of chlorophyll and other photosynthetic pigments. This helps plants absorb more light energy and convert it into usable energy for growth, resulting in faster and healthier plant growth.
Is A UVB Light Good For Plants: Final Thoughts
While some plants can benefit from moderate exposure to UVB light, too much UVB light can be harmful and cause damage to leaves and other plant tissues. Thus, the answer to "Is UV-B Good For Plants?" is the always unwelcome "it depends."
It is important to remember that UVB light can also be harmful to us humans. Yes, it can make us tan, but it can also damage our skin and even cause cancer. It you decide to use UVB light for you weed plants, make sure you take the proper precautions to protect yourself. And your pets, as well.