Did you know that plants make you happier?
Improve your health?
Help you save money?
Me neither.
If I had known this when I was younger, I would have started gardening a lot earlier!
Of course, gardening outdoors is only possible during the warmer months and not at all in some climates.
The solution: gardening indoors.
Gardening indoors allows you to completely control the environment. This means you can grow almost any type of plant and you can grow them year round. Furthermore, you can grow your own plants, even if you do not have a yard or any outdoor space.
The only additional equipment you might need are grow lights, but you could even just use regular light bulbs.
In short, indoor gardening allows all of us to enjoy the many benefits of tending to plants.
Not only does indoor gardening have many benefits, it is also cheap and easy. But back to the benefits. We've put together a list of 6 of the biggest ones. By the time you get to the end you'll be wondering why you haven't yet started your indoor garden!
Top 6 Benefits Of Indoor Gardening
1. Better Air
The biggest benefit of indoor gardening is by far the fact that plants aid in air filtration. As hopefully all of us learned in high school, plants take in carbon dioxide and produce oxygen, while the human body does the complete opposite.
Having plants in and around your house will drastically improve the quality of air you breathe. Filtering the air around the plants also absorbs possibly toxic gases such as benzene, formaldehyde and/or trichloroethylene. Win-win!
2. Therapeutic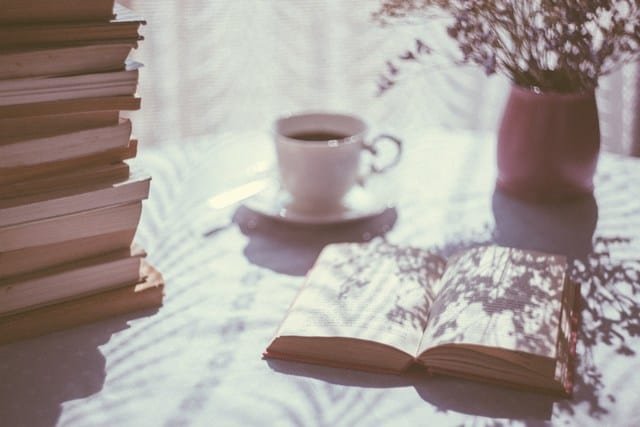 Whether it's the act of improving the air in your house, the act of visually improving your home, or even if it's just the process of completing a task, indoor gardening is therapeutic in many ways.
How is this therapeutic? By taking care of your plants on a regular basis, and helping them to nourish and grow, you are contributing to growing life, and helping to improve your home environment. In every way, indoor gardening is entirely beneficial. That's what makes it therapeutic.
3. Fresh Herbs Right In Your Kitchen
There's nothing more annoying than needing some herbs for your cooking, only to find your shop-bought basil has already withered away, suffocated by plastic in the back of the fridge.
Chances are, the world outside your home isn't the natural habitat for most herbal plants. Herbs need a lot of light, a 20°C environment, humidity below 50%, and a constant supply of carbon dioxide. Your kitchen, however, is the perfect place for herbs.
When harvesting herbs right in your kitchen, new leaves will sprout again, once they have been picked, meaning you won't have to spend $2 for a new bunch of thyme every time you run out!
4. Fresh, Pesticide-Free Fruit And Vegetables All Year Round
As an indoor gardener, you know exactly what products and chemicals are going into your fresh food. Allowing your plants to grow naturally, which is exactly how all plants should grow, will improve your health as you'll no longer be eating fruit and vegetables covered in invisible pesticides and preservatives.
The health benefits of eating fresh produce free from these unnecessary additives is massive. And growing many vegetables indoors is quite easy.
See out list of the best vegetables to grow indoors under lights for some ideas. One of my favorite plants to grow indoors under grow lights are peppers.
5. Mental Health Improvements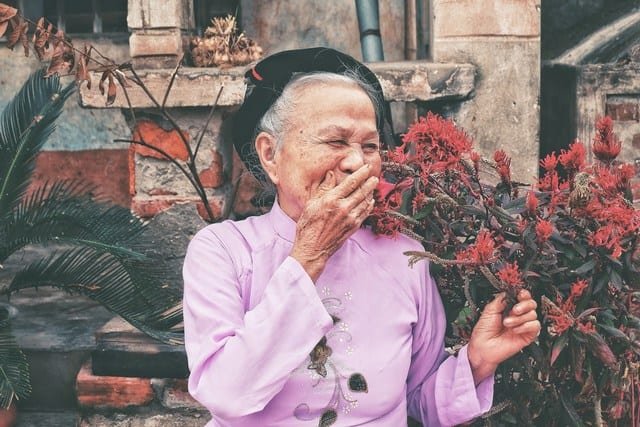 While indoor gardening is proven to be very therapeutic, it can also go one further by being an extensive benefit to your mental health.
How?
Gardening gives us a responsibility, allowing us to feel we have a purpose in making sure our plants don't die on our watch! And indoor gardening connects us to nature without even leaving the house.
In a social media-obsessed world, disconnecting from that side of life and connecting with the environment can have a really positive impact on our mental health. Studies also found that spending time in green spaces helps people de-stress and relax. With indoor gardening, you'll be able to live and sleep in that green space and feel the benefits around the clock.
Not only can regular gardening reduce your levels of depression and anxiety, but it can also reduce stress and combat high blood pressure, as well as improving overall fitness.
6. Anyone Can Do It, No Matter Their Condition
It's understandably very difficult for those with a physical impairment to garden outdoors, and probably a pain to have to visit the supermarket on a regular basis to buy fresh produce. Indoor gardening is perfect if you struggle with any kind of physical injury or impairment.
You can easily grow your own variety of fruit, veg and herbs from the comfort of your own home, yet still enjoy all the fun associated with gardening, while at the same time taking some of the load off your weekly shops!
As mentioned, you really just need some type of light source. Even just some small grow lights will suffice for most people who garden indoors. Even just simple and cheap fluorescent lights have benefits for growing plants.
You can make your life easier by getting one of the best adjustable grow light stands for your light, so you don't have to keep rehanging it as your plants grow.
Benefits Of Indoor Gardening: Final Thoughts
Indoor gardening has many benefits. The 6 listed above are just the tip of the iceberg. Any type of gardening is a wonderful activity and doing it indoors allows you to do it all year round, not just in the warm months
If you have your own indoor garden and have enjoyed any of these benefits, or have some great ones of your own, let us know in the comments below!