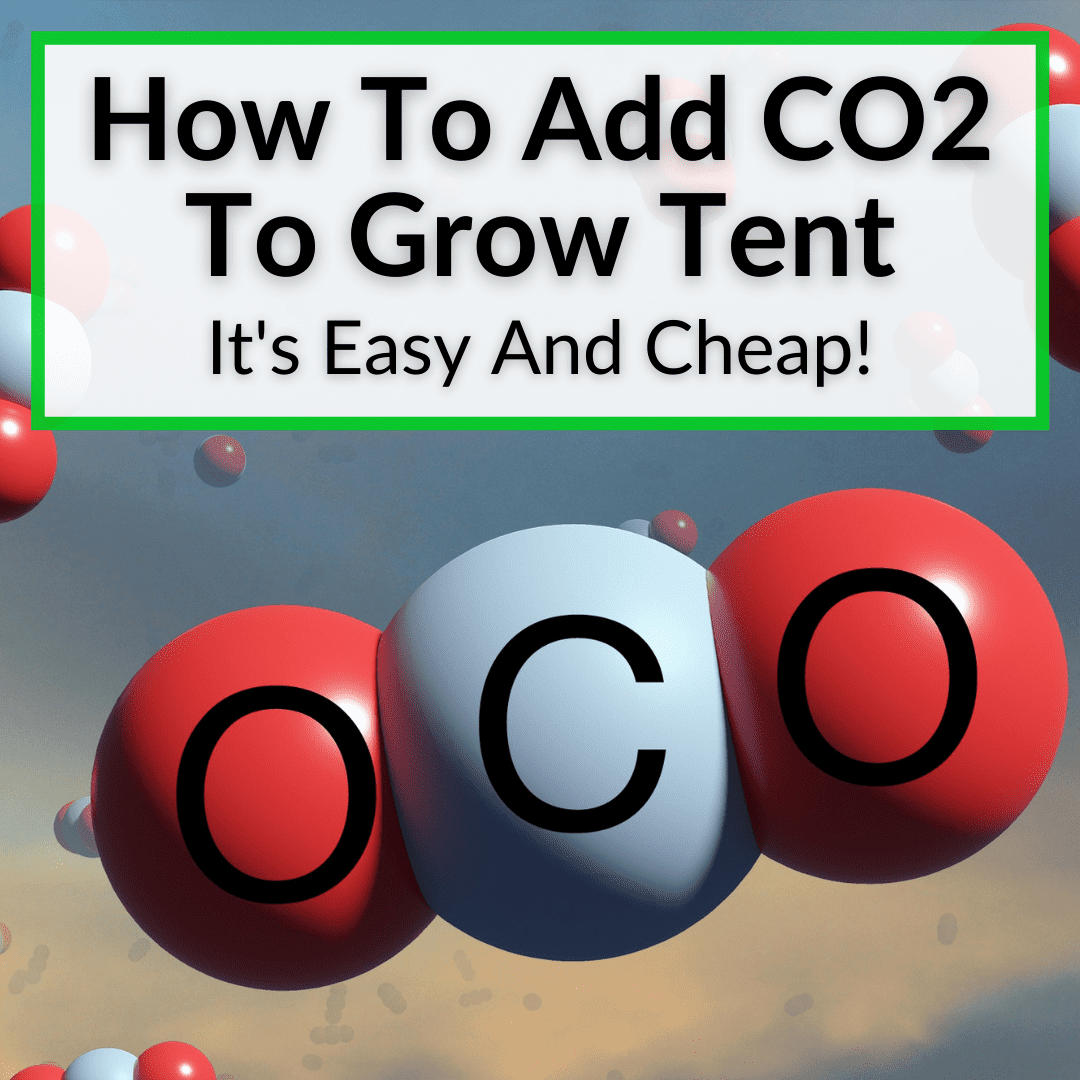 Let me make one thing clear right away.
You do not need to add CO2 to your grow tent.
You may have read you need to, but that is false. There is already plenty of CO2 in the air.
If you are a beginning grower, you already have so many other things to worry about. It might be best to wait a few grows before worrying about this.
That said, adding CO2 is perhaps the most cost-effective way to boost your yields.
Few other courses of action give you as much bang for your buck. And it's actually quite easy to do, as well.
Keep reading to learn how to add CO2 to your grow tent. We'll cover several methods, from easy and more expensive, to a bit more involved, but much cheaper.
How To Add CO2 To Grow Tent
There are different ways to supplement your grow tent with CO2. If you have a large tent with many plants, you may want to consider using a CO2 generator machine. If you have a small 4 by 2 or 4 by4 tent, you could use either a bag or a homemade generator.
Using A Bag
Using a CO2 bag may be the easiest way to supplement your tent with CO2. The downside of using bags is that there is no control over them, once they are active.
Fortunately, they don't produce too much carbon dioxide and the chance of them causing a dangerous level of gas is very slim.
Materials Needed
CO2 Bag: there are different kinds of bags you can purchase from different companies, like Exhale Bags.
Fan: this is optional but recommended; the CO2 generated can be circulated by a small box fan or a rotating fan; chances are that you already have a fan in use.
Clip or Mounting Device: you will need some way to mount the bag in the tent, on a pole or attached to the canvas or mylar.
Step 1
Choose the spot where you will hang the bag. Ideally, this will be above your plants to allow the heavier-than-air gas to fall onto your plants, so they can absorb it. A spot on the ceiling or a tall pole above your plants is ideal.
Step 2
Attach the bag to a pole or the tent material. This will require you to have a clip or some kind of other way to attach the bag to a pole or the tent wall.
Step 3
Activate the bag. Some bags require activation, while others (like the fungi-based bags) do not.
Using A CO2 Generator
In most small tent situations, this is not the ideal way to generate CO2. It is simply overkill in a small tent.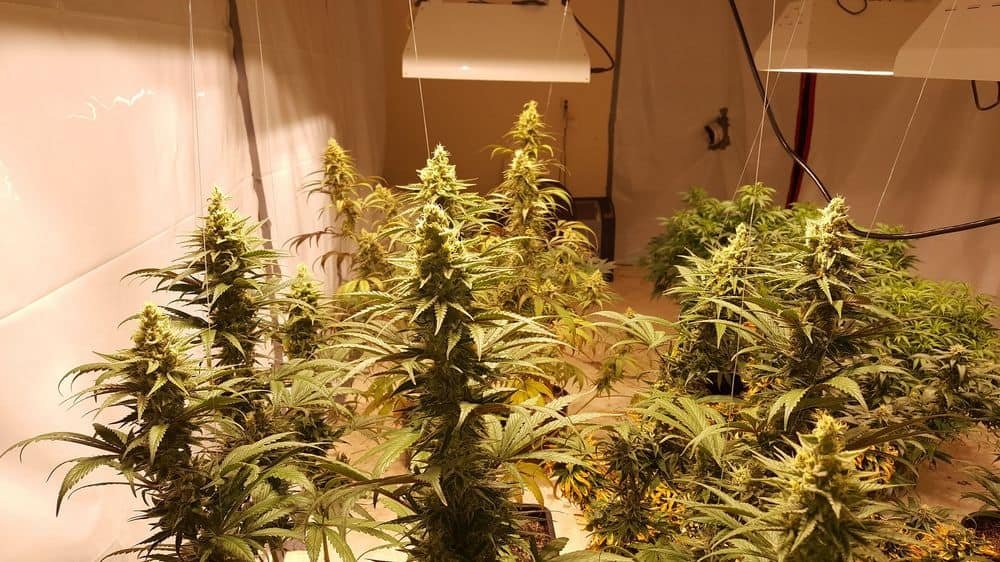 However, with a large industrial-sized tent or a grow room operation, a generator is the best option. There are several options available but the Titan Ares 8 is a good middle-of-the-road machine.
Materials Needed
Gas source (in the case of a burner style machine): machines that burn gas to produce CO2 are quite popular because they do not require power; hey are like a gas grill that has a supply of gas and an ignition module that starts the burners.
Mounting Area, Chains or Cables: the burner-style machines are not extremely heavy, but it is best to hang them with strong chains or cables, just to be safe.
Machine: of course, you will need a burner to create the CO2, in addition to your gas source and mounting area; burners are easily controllable ways to safely produce CO2 in spaces that are 25 by 25 or so.
Step 1
Decide where you will place your burner. Most people hang their burners from the ceiling, mounted to a stud or a strong support pole in the case of large tents. Having the burner (CO2 generator) up high allows the gas it produces to come down on the plants.
Step 2
Mount the machine. Once you know where it is going, hang the machine with some strong chains or cables. Make sure it is fastened to a stud or a strong support pole.
Step 3
Attach the gas line. This part can be tricky. Natural gas is toxic to humans and if you do not have a tight seal here, it can be dangerous. Make sure you connect your gas line to the burner correctly, following the instructions that come with the burner.
Step 4
Attach the burner to the controller. We highly recommend to using a controller with a machine like this. It will allow you to safely monitor the gas levels and to turn the machine off and on based on your preferred environmental specifications. There are many controllers available, like the Autopilot.
Using Homemade Generators
Homemade generators are a cost-effective way to do it and can produce a small amount of CO2 for your smaller grow tent. If you are a crafty person who enjoys projects, making your own generator may be a good option for you.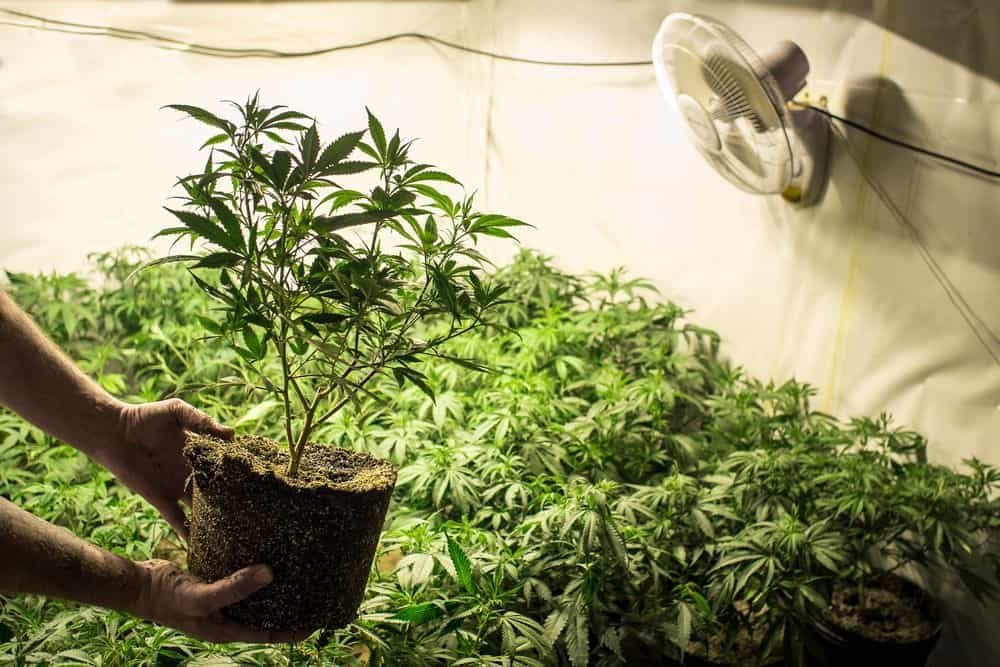 Materials Needed
5 Gallon bucket with lid: you can get them at Home Depot for a few bucks.
Air pump: an aquarium air pump or another small air pump should do the trick.
Airstone: the stones you find at pet shops for aquarium use are perfect for this situation.
Length of rubber hose: you will use this to let the gas out of your homemade generator.
Sugar
Water
Yeast
Step 1
Make a small hole in the bucket lid just big enough to fit the rubber hose in. Make sure it is a tight fit and hard to stick the hose in.
Step 2
Attach the air stone to the end of the hose that stays inside the bucket.
Step 3
Plug the other end of the hose into the air pump.
Step 4
Make another hole in the bucket lid like before and insert another length of the hose.
Step 5
Add in 6 cups of sugar into 1 gallon of warm water and stir it up.
Step 6
Add 6 tablespoons of yeast and stir.
Step 7
Attach the lid, making sure it is airtight, and plug in the pump.
Step 8
Place the output hose where you want the CO2 to go.
Why Add Co2 To A Grow Tent?
CO2 is the chemical formula for carbon dioxide. It is the natural gas that humans expel when we breathe out. Plants need CO2 to survive, much like humans and other mammals need oxygen to live.
Co2 naturally occurs in the air in your grow tent in small numbers, because plants give off co2 at night naturally. Your plants will also get some co2 naturally from humans going in and out of the grow tent and from naturally occurring gas in the air.
So why do you need to add more carbon dioxide to your grow tent, if it already occurs in the air naturally? There are a couple of benefits to supplementing CO2.
Increase Yield
Adding CO2 to your grow tent can increase your plant growth significantly, without the need to change any other aspect of your growing setup. Simply giving the plants more CO2 can be one of the most cost-effective ways to increase yield.
Other yield-increasing techniques like using expensive soil additives, buying the best and most powerful grow lights, or feverishly pruning to attempt to increase yield all take more time, money, and effort than simply adding CO2.
Increase Stretch And Heat Tolerance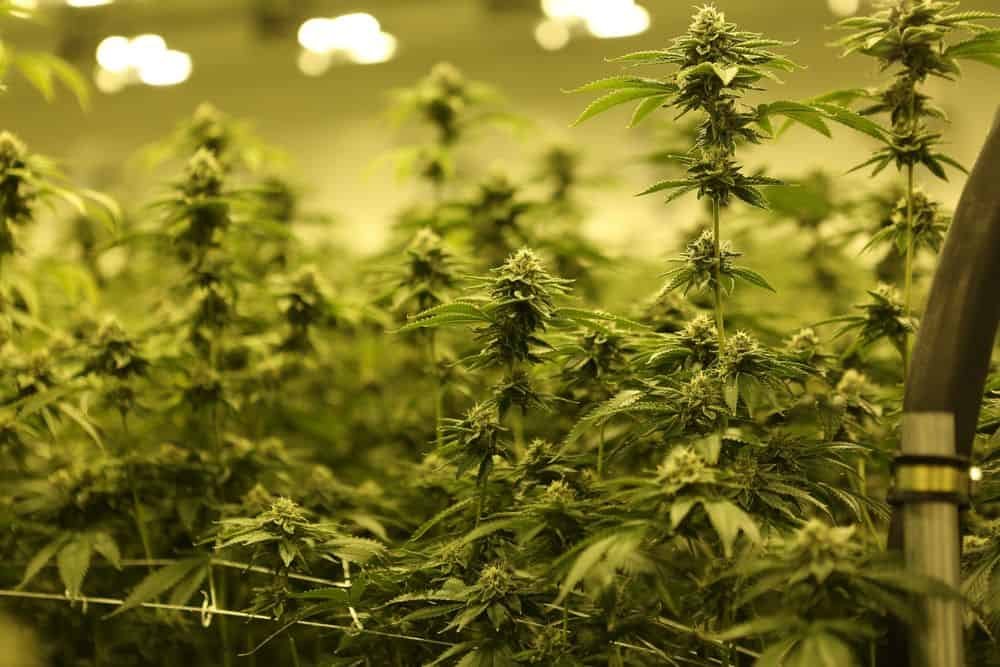 Some growers have trouble keeping the temperature down in their grow tents, which causes unnecessary stress on the plants. Adding CO2 allows you to run your tent at higher temperatures which reduces stress on your plants.
During the vegetative state, CO2 will help your plants increase their stretch, which is a term used to explain the 'tallness' of the plants in relation to their thickness.
During the flowering stage, especially in the beginning, it can significantly increase the size of your flowers, which is possibly the most important reason for using CO2.
It's Easy And Relatively Inexpensive
Adding CO2 using any of the three most common techniques is not difficult to do. If you have already set up a tent and got your fans and exhaust systems running, as well as your watering system, then adding a way to give your plants CO2 is going to be easy.
None of the different ways to give your plants CO2 should take longer than a few hours at the most.
Comparatively speaking, it is not expensive either. The most expensive way is to use a burner, but even the middle-of-the-road burners only cost about two hundred fifty bucks or so.
That is a lot of money, but comparatively speaking, lighting systems and the other gadgets add up to much more than that. Adding CO2 is probably the most bang for your buck you will get, when it comes to improving your cannabis harvest.
Reasons Not To Add CO2 To A Grow Tent
As you might expect, it's not all positive. There is one big disadvantages to adding CO2 to your grow tent, apart from the additional cost.
CO2 Is Poison
CO2 is a poison gas that can kill living things, like us. If you have a lot of CO2 in a closed room and you are in there for long enough, you will get dizzy, pass out, and die.
It is poison to us.
CO2 is not something we humans should want to interact with, period. It is an odorless gas that can kill you in only a few minutes, if you are exposed to enough of it.
There are CO2 detectors in almost every new home that is being built these days. The gas is heavier than air and can settle down low, which is where CO2 detectors are usually mounted.
This is also the reason that CO2 generators are mounted above the plants, so the gas can roll down onto them. If CO2 is so dangerous why do people use it in their grow tents when it can kill you?
Safely Using CO2 In Your Grow Tent
If you have a well-ventilated grow tent that is bringing in fresh air and pushing out stale air (and gasses like CO2), there is not a significant risk to your health.
Plants also give off oxygen, which can help negate the effect of the CO2 to a certain extent.
The most important thing to remember is that ventilation is imperative if you are supplementing your air with CO2.
If you are using CO2 you should always measure the CO2 level in your tent with a simple CO2 detector. If you keep track of CO2 levels, you will not have a problem.
Adding CO2 To Grow Tent: Final Thoughts
As mentioned in the beginning, we usually recommend beginners wait a few grows to add CO2 to their grow tent. Just focus on getting the basic beginning grow tent setup right for now.
Growing marijuana is complicated enough as it is. Make sure you are able to successfully grow weed plants all the way to a bountiful harvest, before you begin doing things like adding CO2.
But once you're ready, it is definitely something we recommend. Few things give you a bigger boost to yields at a lower cost. And it's not hard to implement, either.