Most people asking if it is illegal to send seeds in the mail are talking about cannabis seeds.
But not all.
That's why we'll cover both marijuana seeds and other types of seeds in this article. We'll begin with weed and discuss the legality of sending and receiving the seeds in the US and several other countries.
Then we'll touch on other types of seeds—ones that are not illegal to own, but that may be illegal to send. Seeds can be a tricky area, especially if sending them across international borders.
Before we get to that: a warning. Actually, two warnings. First, nothing written on this page, or indeed anywhere on this site, constitutes legal advice. Second, we do not condone any illegal activity. If it is not legal for you to send or receive certain seeds, do not do it.
Is It Illegal To Send Weed Seeds In The Mail?
Obviously the legality of mailing marijuana seeds varies from one location to the next. We can't cover every country, much less every region in every country, in the world, so we'll focus on those countries where the majority of our readers reside. And number one, by far, is the United States
United States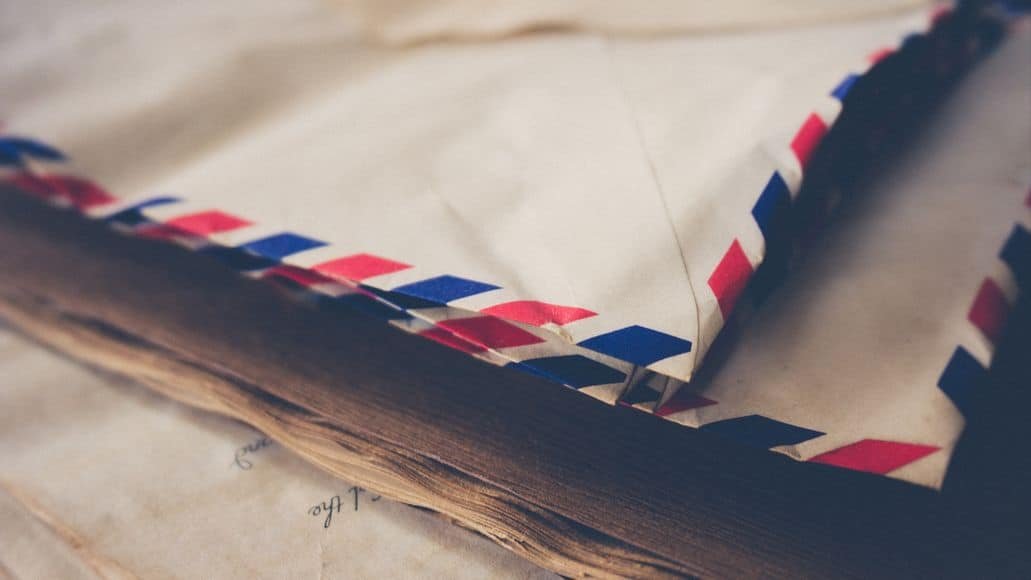 Laws in the US are a mess. In some states, you can legally grow weed. In others, you can't even smoke a tiny bit if you are dying from cancer and in tremendous pain.
When it comes to seeds, the confusion only gets worse. Seeds don't contain THC and they have plenty of uses besides growing cannabis. You can eat them for their proteins, you can use them for fishing, you can buy them as collectibles and more.
As a result, pot seeds are legal in some jurisdictions where growing or smoking weed is illegal. As long as you do not plant the seeds, you are fine.
However, if you transport them across state lines, you are breaking the law. Seeds are a marijuana product and any marijuana products are illegal at the federal level.
The good news is that it is highly unlikely you will get in trouble, even if you get caught buying seeds online and having them shipped from another states. Generally, they are only confiscated, but there is always a risk of more happening.
The same is true for seeds bought from an international seed bank. There is a minuscule chance they could be confiscated by customs, but if it does happen, you'll simply get a note informing you of this. You will not be arrested.
Any good seed bank offers stealth shipping, in which they hide the seeds inside some other object. In this way, they can easily get past a customs inspection.
The I Love Growing Marijuana seed bank is our favorite for ordering to the US, because they have great strains at excellent prices and they ship everything stealth (and for free). If your package doers not arrive, they will send you a new one.
They also offer a germination guarantee, so you get new seeds if yours don't germinate. This bank is based in the Netherlands, but they also have a warehouse in California. That means shipping is a lot faster to the US than most other stores. The also have excellent customer service.
Europe
We also get quite a few readers from Europe, with most of them being in the UK. There, you can legally purchase and sell cannabis seeds (but not germinate them, both domestically or from other European countries. In fact, many American buyers use long-established UK sellers, like Seedsman.
The Single Convention on Narcotic Drugs from 1962 classifies marijuana as an illegal substance, but not marijuana seeds. This treaty was signed by 180 countries and it takes precedence over national laws in Europe, which makes weed seeds technically legal everywhere in Europe.
For example, the sale of pot seeds is prohibited in Germany, but due to the international treaty, having seeds delivered to Germany from another European nation is not illegal.
You can basically have seeds delivered anywhere in western Europe. Spain is the most lax country, which is why several seed banks are located there, along with Holland and the UK. Due to the treaty, you should be fine in eastern Europe, too, but most eastern countries are a lot more strict when it comes to cannabis.
If buying seeds in Europe, we generally recommend one of the log-established banks. The aforementioned Seedsman is good, but our favorite is Marijuana Seeds NL.
They are also a great choice if shipping to the US. They are very secure and they have great strains and amazing prices, but shipping times are much longer than our top recommendation for US based customers, I Love Growing Marijuana (ILGM).
Canada
In Canada, you can legally grow up to four plants per household (get a large grow tent and make those 4 plants HUGE, unless you are in one of the provinces that restricts your grow space). But you have to buy your seeds domestically.
That is far from ideal, since there are very few places that sell seeds legally and their selection is extremely limited. Most Canadian growers end up buying seeds online from a seed bank in another country. But one of the best seed banks is actually headquartered in Vancouver: Crop King Seeds. That's who we recommend for Canadians.
Australia
Growing weed and buying seeds is perfectly legal in Australia—if you have a prescription for medicinal marijuana. If you do not, you can't buy seeds. Many seed shipments end up getting confiscated and a number of seed banks have stopped shipping to Australia entirely as a result. There are now almost as few shipping to Australia, as there are seed banks than take PayPal.
ILGM still ships there, however. They do a great job of concealing the seeds with their stealth shipments, so most end up getting through. And if they don't, they will send you a new shipment.
New Zealand
Buying or possessing weed seeds is illegal in New Zealand. The only way to buy them if you live in New Zealand is to order them from an online seed bank. Many don't ship to NZ, but Marijuana Seeds NL ships all over the world, so they're your best bet here.
Is It Illegal To Send Other Seeds In The Mail?
Other types of seeds, legal seeds, are obviously allowed anywhere in the United States or any of the other countries mentioned above. You can buy them, sell them and grow them.
But you can't always ship them or receive them in the mail.
The general rule is that any plant deemed an invasive species or dangerous in some other way (e.g. it is poisonous) can not be shipped across state lines in the US and can also not be sent to the US from overseas. Most other countries have similar restrictions. In fact, if shipping internationally, you probably can't send any types of seeds, without the proper permits and certificates.
If you buy from an online store, it should warn you if you are attempting to buy a species that can't be mailed. In fact, at the time of writing, Amazon had just banned all seed sales from overseas to the US, due to unidentified seed packets being mailed from China.
If you are simply trying to send seeds to a friend, or have a friend send some to you, you're going to have to do a bit of research.
There are far too many plant species to list here and different jurisdictions deem different plants dangerous or invasive. You'll need to find out whether the species you want to send or receive can legally be shipped to or from your location.
When packing seeds, do not simply put them inside a regular envelope. They will likely get crushed by the post office's equipment. Put them inside a bubble type envelope or something similar, to ensure they are protected.
Legality Of Mailing Seeds: Final Thoughts
We want to restate that nothing contained in this article should be taken as legal advice. We are not lawyers and do not know the ins and outs of the law. And when it comes to the laws governing cannabis, even lawyers generally have no real idea of what is going on.
Things are completely different from one jurisdiction to another. On top of that, they are constantly changing. I hope the guidelines we gave you above helped you somewhat, but if you are planning on sending or receiving any kind of seeds, but especially marijuana seeds, we strongly encourage you to do your own research as to the legal situation.
And if it turn out it is illegal to do so, please do not do it. We do not encourage breaking the law. However, if it is legal we strongly encourage you to buy your seeds online, if you do not have a local supplier. Don't use bagseed.