To flush or not to flush—that is the question!
Growing cannabis involves various techniques to produce the largest yield of the highest-quality buds you possibly can.
One such technique is flushing before harvesting.
It is one of the more hotly discussed techniques.
Some swear by it and other swear about it.
Those who harvest without flushing have excellent reasons for doing so.
Those who flush their plants before harvesting have reasons that are just as compelling.
Keep reading for a breakdown of the pros and cons of flushing before harvesting. Hopefully this will help you decide if you want to flush, or harvest without flushing.
Harvest Without Flushing
As you probably know, flushing is the practice of giving your plants only water, without any nutrients or additives, in the final days or weeks of its growth cycle.
The idea behind flushing is to remove any residual nutrients from the plants, because these nutrients can impact the taste, aroma, and overall quality of your buds.
Some growers argue, however, that flushing can stress the plant and decrease yield. They also say it is not be necessary, if nutrient levels have been well-managed throughout the grow cycle.
Let's delve deeper into the pros and cons of flushing before harvesting. But first, here is a brief explanation of how to flush your marijuana plants.
How To Flush Your Cannabis Plants
To flush your cannabis plants before harvest, use only plain, pH-balanced water for a short period of time before harvest. This will remove any residual nutrients and minerals that may have built up in the plants through their grow cycle.
Here are the steps for flushing your cannabis plants:
Stop using any nutrient solutions or fertilizers for a week or two before harvesting your buds.
Start watering your plants with only pH-balanced water. The amount of time you need to flush depends on factors such as the size of your plants and the type of medium in which they are growing. Usually, you do it for at least a week before harvesting.
Continue flushing until the runoff water measures between 5.5 and 6.5 pH, indicating that the plant has used up most of its stored nutrients or they have now been flushed out.
Pros Of Flushing Before Harvesting
The prime function of flushing is to reduce the amount of residual nutrients and salts in the plant. The main advantage is exactly that: flushing helps to remove any residual nutrients or salts that may have accumulated in the plant's tissues during the growth cycle.
This can result in a cleaner, smoother smoke with better flavors and aromas. By removing any residual nutrients or salts, the plant can produce a better-quality final product, with the resultant buds being much smoother to smoke.
The flushing process can also help improve the potency of your final yield. Chemical or mineral build-up in the plant can lead to a reduction in the potency of your prized buds. Removing those buildups makes for more potent buds.
Cons Of Flushing Before Harvesting
While it all sounds good so far, there are some potential drawbacks to flushing too. The process can cause stress to your plants, which may result in a decrease in yield and impact the overall health of your plants.
If you don't get the timing right and start the flushing too early, you may run into some issues. Beginner growers sometimes underestimate the length of the flowering stage and begin flushing as much as four weeks before harvest time.
If you start the flushing process too soon, you end up cutting off your plants' nutrient supply too early, leading to undernourished plants, which will lead to buds with lower potency, quality, and weight.
If you have been careful in managing the nutrient levels throughout the growing cycle and about reducing the amount as the flowering stage nears its end, then flushing may not be necessary.
Flushing can be a time-consuming process, especially for those with large operations. Simply reducing nutrients toward the end of the flowering stage may be a better option.
Pros Of Not Flushing Before Harvesting
Some growers find that not flushing can potentially increase the yield of the plant. The reasoning here is that flushing can cause stress to your plants as you change their environmental conditions, and a stressed plant will not grow as well.
If you have managed the nutrient levels well during growth and reduced them towards the end of the growth cycle, then not flushing may not have a meaningful impact on the quality of your buds anyway.
In this instance, not flushing will save you a lot of time and effort. Of course, you need to have a thorough understanding of your strain's nutrient needs throughout the growing process in order for this to work out perfectly.
Cons Of Not Flushing Before Harvesting
Many growers have reported that not flushing can result in a final product that is harsher and less enjoyable to smoke due to the accumulation of residual nutrients. An excessive build-up of nutrients can lead to harsher-tasting buds that irritate your throat.
Deciding against flushing your plants of excess nutrients, minerals, and salts, in addition to making the buds harsher to smoke, can also lead to a loss of flavor and potency in your buds. And we all like our buds strong and flavorful!
The Truth About Flushing Marijuana Plants: Related Questions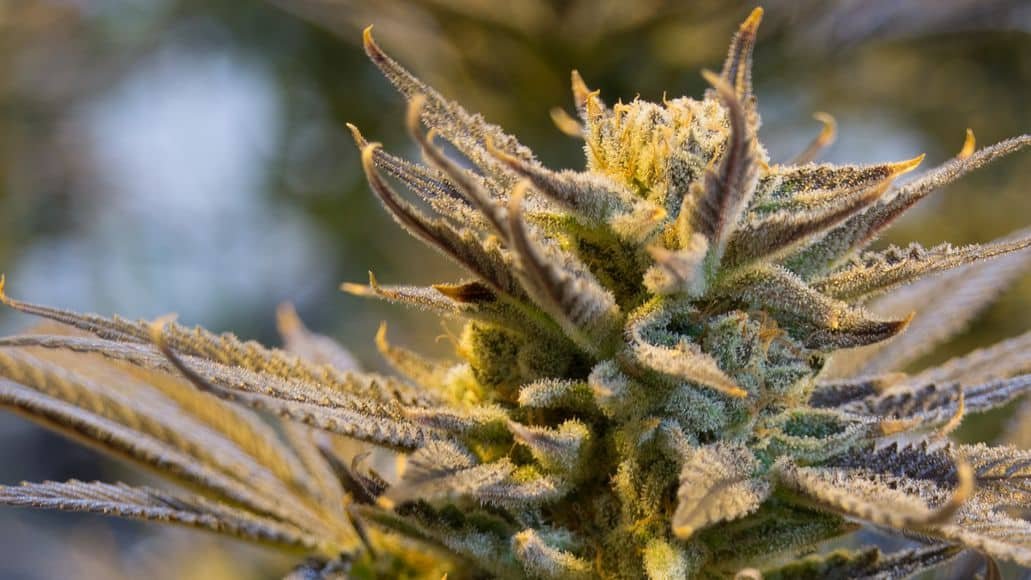 Below we will answer some common questions related to the flushing of cannabis plants before harvest. If you have any additional questions, please feel free to ask them in the comments below.
Do Buds Still Grow When Flushing?
Your plants will not stop growing when you begin the flushing process. Your buds will continue to grow and become fatter until they are ready for harvest.
Should I Flush My Plants Every Day?
Flushing should be done every third feeding, if you do it regularly throughout the grow (a topic for another day). Always make sure you are checking the pH of your water before flushing or feeding, in that case. Wehen flushing before harvest, you do it every time you water your plants.
How Do You Flush Without Overwatering?
Slowly pour water onto the soil around your plant. Keep pouring water until it begins to flow freely out of the bottom of the pot. Wait a few minutes and repeat this step a few more times. The best practices for this vary, but a common rule of thumb is to use roughly four times as much water as the pot can hold.
Does pH Matter When Flushing?
Some expert growers test the water's pH level before flushing to ensure levels are not too acidic or too alkaline. Aim to use water with a pH level between 6.0 and 6.8 for soil grown plants.
Flushing Vs Not Flushing: Final Thoughts
When you harvest without flushing, you risk harvesting buds containing residual nutrients and minerals that make them harsher to smoke and possibly less potent. That is why many growers swear by flushing before harvesting.
But others claim flushing is completely unnecessary, if you manage nutrient levels well throughout the grow. Moreover, the stress from flushing can lead to lower yields. And if you get the timing wrong, you could do serious harm to yields and potency.
You'll have to decide for yourself whether you prefer to flush before harvesting or to harvest without flushing.